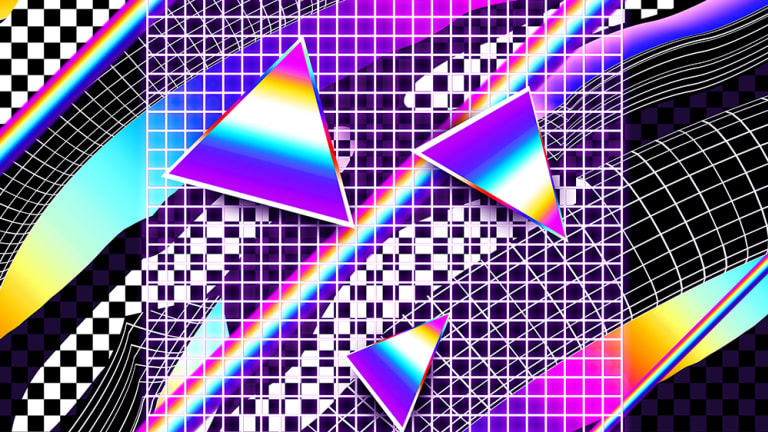 INZO's Blookah Collaboration "Let It Slide" Marks Stellar Debut for the Wakaan Label
The Chicago producer went funkier and bassier than ever before with his first release with Liquid Stranger's label
Indie electronic label Wakaan has become known for hosting some of the most forward-thinking sounds in electronic music today, but they may have their most interesting release yet with INZO's label debut, "Let It Slide."
The Blookah collaboration earns its cosign by combining the labels patented freeform sound with his free-moving, electric R&B production. The Chicago producer — real name Mike Inzano — has become known for his catchy, future bass catalog that emphasizes the "wubs" and a funky, fuzzed aesthetic. For his first release on Liquid Stranger's label, INZO experiments further with this sound than on previous projects.
"I originally started the song after a spurt of funky inspiration and really wanted to do something on a swingy grid," said INZO via a statement. "I came up with the structure and main idea of it pretty quickly and really liked it."
Given its uniqueness, his immediate connection to the song is understandable. By emphasizing the bass and freeform production language, its product is a looping bass track with a disco beat. This old-time feel is further highlighted by the dancing vocals of former GRiZ collaborator Leo Napier. As aforementioned, the track also features Midwest artist Blookah, whose future soul production was called to mind during the song's inception.
"That same night I sent it to him, he sent back some stems [from] a little jam [session], really adding some significant elements that made it all very cohesive."
This new INZO track is also exciting as we near Wakaan's inaugural music festival this fall. Its suspected label-heavy lineup is set to drop next month, and after hearing this release we hope to see him on it.
Stream or download "Let It Slide" across platforms here.
Follow INZO:
Facebook: facebook.com/inzo.music.official
Soundcloud: soundcloud.com/inzo_music
Instagram: instagram.com/inzomusic
Twitter: twitter.com/Inzo_Music