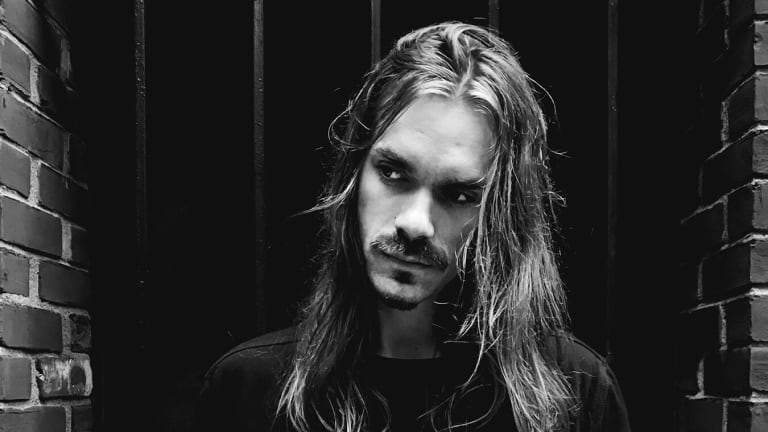 Jaenga Returns to Deadbeats "Shivers" ft. FJØRA Ahead of New EP
The new collaborative track is the first single to come off his forthcoming sophomore EP.
Genre-defiant producer Jaenga returns to Zed's Dead's beloved Deadbeats imprint for the release of his first single off his forthcoming sophomore EP. The new collaborative track, "Shivers," features the haunting vocals of Canadian singer and professional pianist FJØRA. 
A musical enigma and nomadic spirit, Jaenga (real name Patrick Thomas McDevitt) burst onto the scene in 2015 with his electrifying bass style and signature purple school bus. Inspired by ideologies of the Toulambi tribe and technological syncretism, McDevitt's tranquil spirit has distinguished him among the many in the bass community. Serene aura aside, McDevitt's "never to be stuck in one place" attitude transcends his nomadic lifestyle and can be easily heard in his unique fusions of dubstep, bassline and drum and bass. 
Almost a year since the release of his debut EP, Toulambi Tribe, on Deadbeats, McDevitt has returned to the prestigious label for his new single, "Shivers." Working with soul-stirring vocals delivered by powerhouse singer FJØRA, McDevitt effortlessly fuses punching bass lines and alluring melodies to create for a hearty bass track.
At the time of writing, the name of the upcoming EP and its release date has yet to be announced. 
Stream or download Jaenga's "Shivers" feat. FJØRA out now on Deadbeats. 
FOLLOW JAENGA:
Facebook: fb.com/jaengamusic
SoundCloud: soundcloud.com/jaengamusic
Twitter: twitter.com/jaengamusic
Instagram: instagram.com/jaengamusic
FOLLOW FJØRA:
Website: fjoramusic.com
Facebook: facebook.com/fjoramusic
Twitter: twitter.com/fjoramusic
Instagram: instagram.com/fjoramusic
Soundcloud: soundcloud.com/fjoramusic
FOLLOW DEADBEATS:
Website: deadbeatsofficial.com
Facebook: facebook.com/deadbeats
Twitter: twitter.com/deadbeats
Instagram: instagram.com/deadbeats
Soundcloud: soundcloud.com/deadbeatsrecords