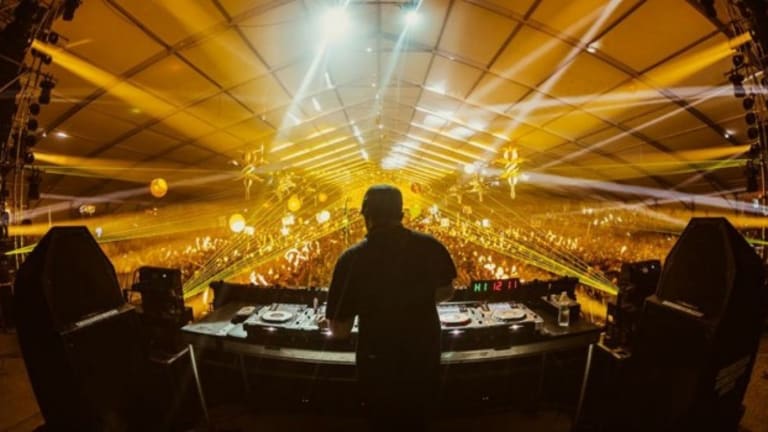 Jauz x Crankdat FINALLY Release Their Collab "I Hold Still" [LISTEN]
This. Song. Is. Unreal.
Just this morning, Jauz and Crankdat dropped their long-awaited collab, "I Hold Still" on SoundCloud. This single has been around for more than half a year, and has been played at both Jauz and Crankdat shows since it premiered. Fans of both artists have been begging for it to be released for some time now, so today was pretty monumental.
A few days ago, both artists revealed that the track would be uploaded to Soundcloud. Today, however, Jauz tweeted the link of the release with a simple "good morning". The fan response that followed was explosive. Most replies or retweets included the infamous fire emoji, and we think that does an absolute perfect job of describing the track. The build up to the drop has a light, upbeat feel complete with synths that leads into a chorus that has the perfect blend of Jauz and Crankdat's signature wubz.
As the day progressed, some fans noticed that the original vocals from the track were missing from the official upload. Comments started to stream in both on the Soundcloud link as well as on Twitter complaining about how the track isn't the same without them. However, Jauz was quick to respond. Long story short, there were legal issues clearing the usage of the vocals in the track. However, Jauz and Crankdat didn't want to hold the track back from fans any longer in order to get the approval for the vocals. If and when the full version gets approved, it will be re-uploaded to Soundcloud for sure so you hopefully won't have to wait long for the official release of the original.
Crankdat also responded to the issue:
With or without the vocals, the track is still an unarguable banger. If you somehow haven't yet heard the track, listen below because you've got to hear this masterpiece of a track for yourself.