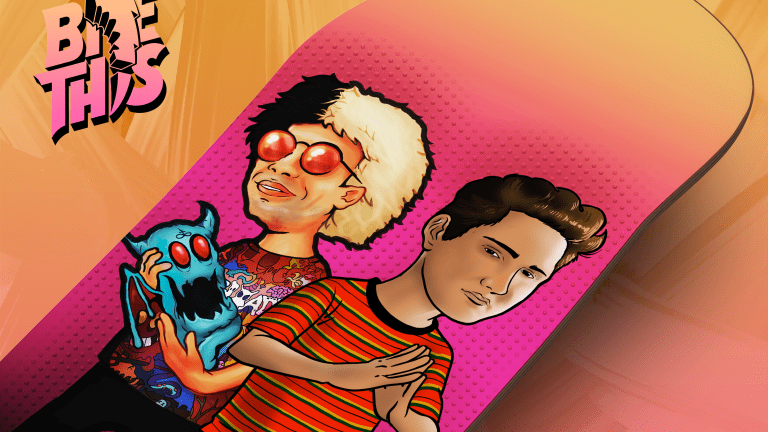 You Heard it Here First: Jauz and Dubloadz Drop Bass House Heater "Super Hott"
EDM.com is proud to premiere an absolute dance floor destroyer.
The lead single from Dubloadz' upcoming EP, Dubloadz Presents: Houseloadz Vol. 1, sees him collaborate with one of EDM's hottest trendsetters. He's teamed up with Jauz on "Super Hott," which exhibits the Bite This! boss' exhilarating bass house style.
That's not to say it's a rehash of the bass house formula by any means. "Super Hott" sees both producers level up as far as sound design is concerned, with smooth bass lines and intricate glitch effects accompanying the genre's distinct hallmarks. The arrangement also goes through a number of nuanced changes that reveal how much time went into production.
Jauz (real name Sam Vogel) gave an era of producers the bass house blueprint with the release of his 2014 hit single, "Feel The Volume." Dubloadz (real name Dave Nardolilli) may be better known for his dubstep releases, but he also dabbles in four-on-the-floor with his Houseloadz project.
"Super Hott" will be available here via Bite This! Friday, December 6th. The remainder of Dubloadz Presents: Houseloadz Vol. 1 will follow on Friday, December 13th.
FOLLOW JAUZ:
Facebook: facebook.com/JauzOfficial
Twitter: twitter.com/Jauzofficial
Instagram: instagram.com/jauzofficial
SoundCloud: soundcloud.com/jauzofficial
Follow Dubloadz:
Facebook: facebook.com/DubloadzOfficial
Twitter: twitter.com/Dubloadz
Instagram: instagram.com/dubloadz
SoundCloud: soundcloud.com/dubloadz