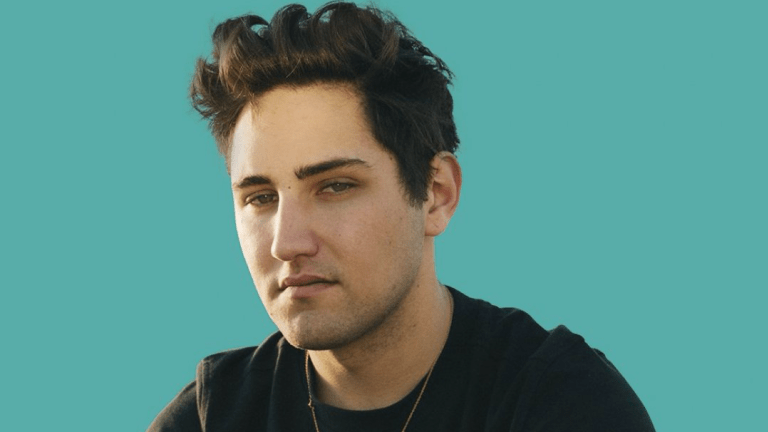 Jauz Releases i_o Collab "Truth" from Tech House Compilation
The full compilation LP will be released on July 26th via Bite This
Late last month, Jauz, a poster child for eclectic bass music, announced: "July is for HOUSE MUSIC." Low and behold he held true to that statement with the release of "Don't Leave Me," the first single off his upcoming tech/house compilation LP titled Jauz Presents: This Is Off The Deep End set to debut on July 26th. The Bite This! founder is now back with his second single, "Truth" featuring i_o. 
Jauz (real name Sam Vogel) enlisted the help of rising techno artist i_o to deliver some of his signature funky chord patterns. That paired with Vogel's powerful bass lines and atmospheric vocal chops make this a home run. It's the type of track that makes you want to go find your closest underground warehouse party. 
Jauz stated:
"i_o and I have been friends for something like seven years now and watching him create this new project from scratch and seeing its growth has been so much fun. We've always written music together - he was basically in the studio with me during the entire creation of the wise and the wicked - but when the OTDE project came along we both knew it was the perfect fit for us to actually do a track together. We wrote truth in basically a day flat, just kept trying different bass lines and drums and samples and once we found that main vocal everything really fell into place. Love how this one turned out and I hope everyone enjoys it as much as we do!"
The anonymous producer who goes by the name i_o recently performed his rendition of Above & Beyond's 2011 single "Alchemy" that blew fans away. Following his debut on mau5trap at the end of 2017, i_o has quickly risen to notoriety in the electronic music world. He is going to be one to watch. 
Vogel has been on a steady rise to the top since his 2014 hit single "Turn Up The Volume." In 2017 he launched Bite This! and now is redirecting himself with his plans to release more underground-style music. He released the tracklist to the upcoming LP just yesterday. It features over 10 of his peers including Kyle Walker, Kendoll, C.H.A.Y. , Ship Wrek, Nukid, Jay Robinson and more. 
Jauz Presents: This Is Off The Deep End arrives by way of Bite This! on July 26th. Pre-save or pre-order the compilation via Spotify, Apple Music, iTunes or Beatport here.
FOLLOW JAUZ:
Facebook: facebook.com/JauzOfficial
Twitter: twitter.com/Jauzofficial
Instagram: instagram.com/jauzofficial
SoundCloud: soundcloud.com/jauzofficial
FOLLOW I_O:
Facebook: facebook.com/iunderscoreo
Twitter: twitter.com/i_oofficial
Instagram: instagram.com/i_oofficial
SoundCloud: soundcloud.com/i_oofficial