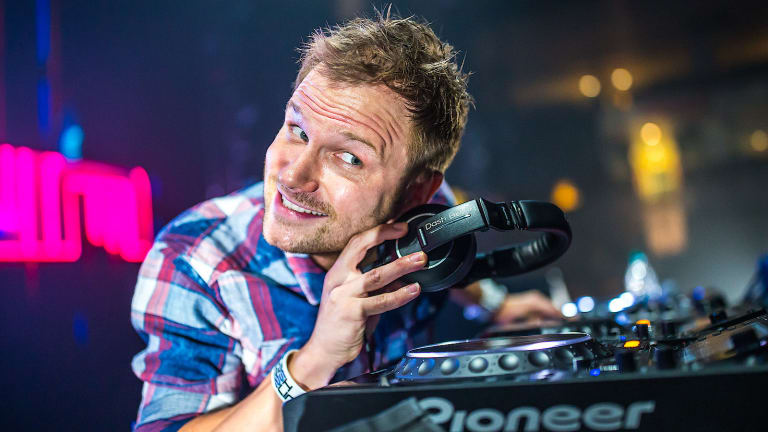 Jeffrey Sutorius of Dash Berlin Debuts First Solo Release, "Bad Days"
Jeffrey Sutorius' first song since the split features vocals by Jake Reese.
Former Dash Berlin frontman Jeffrey Sutorius appears determined not to let the group's split end his career. Case in point: he's already playing new music. Starting off his recent DJ set for Dutch radio station Slam! FM was a new single titled "Bad Days" featuring Jake Reese.
"Bad Days" does not stray far from the saccharine style of EDM for which Dash Berlin emerged as a festival favorite. Reese's wistful vocal rings out over a smattering of piano keys leading up to the drop, at which point a triumphant synth lead cuts through them like rays of sunlight through a canopy of clouds.
Sutorius did not part ways amicably with his previous bandmates. In June he issued a statement revealing that he had severed ties with producers Sebastiaan Molijn and Eelke Kalberg after losing access to Dash Berlin's social media accounts. In an interview last month, he delved into greater detail to explain the circumstances leading up to the breakup.
Prior to joining Dash Berlin, Sutorius had released music under the alias Jeff Bounce. His 2006 Tim J collaboration "Myhause" came out on the record label BPM Legends.
Jeffrey Sutorius has not publicly disclosed a release date for "Bad Days" featuring Jake Reese at the time of writing.

H/T: DJ Mag 
FOLLOW JEFFREY SUTORIUS:
Facebook: https://www.facebook.com/jeffreysutoriusofficial/
Twitter: https://twitter.com/Jeff_Sutorius
Instagram: https://www.instagram.com/jeffreysutoriusofficial/
SoundCloud: https://soundcloud.com/jeffreysutoriusofficial