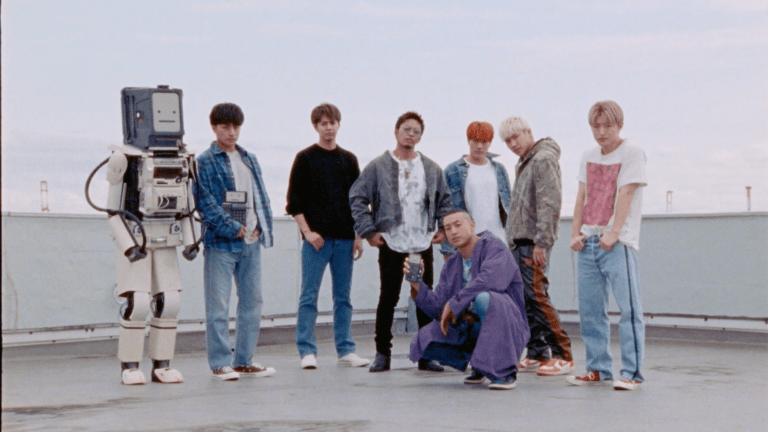 Joji and GENERATIONS from Exile Tribe Release Video for "Need Is Your Love"
This is the fourth video stemming from 88rising's Head In The Clouds II.
Joji (real name George Miller) and Japanese boy band GENERATIONS from EXILE TRIBE have released a music video for their tune "Need Is Your Love" out via 88rising. 
"Need Is Your Love" is a moody love song with a minimalistic beat, as it emphasizes the vocal additions to the track. The music video matches the vibe well, as hues of blue, grainy footage and vintage sets add another layer of melancholy to the tune. While the video is quite sad, it offers some lighthearted and playful elements such as a retro robot contributing to the workforce in a number of scenarios. 
88rising's ascent to the forefront of the music industry has been unyielding, as the label has released music with talents like Swae Lee, Major Lazer, and Playboi Carti alongside their mainstays Joji, Rich Brian, NIKI, and many more. Last month, the label released their collaborative album Head In The Clouds II, a follow up to last year's album of the same name. 88rising's trajectory points nowhere but up and looks to continue to jolt the growth of Asian culture in the United States. 
FOLLOW 88RISING:
Website: 88nightmarket.com
Facebook: facebook.com/88rising
Twitter: twitter.com/88rising
Instagram: instagram.com/88rising
YouTube: youtube.com/channel
FOLLOW JOJI:
Facebook: facebook.com/jojikansai
Twitter: twitter.com/sushitrash
Instagram: instagram.com/sushitrash
SoundCloud: soundcloud.com/chloeburbank