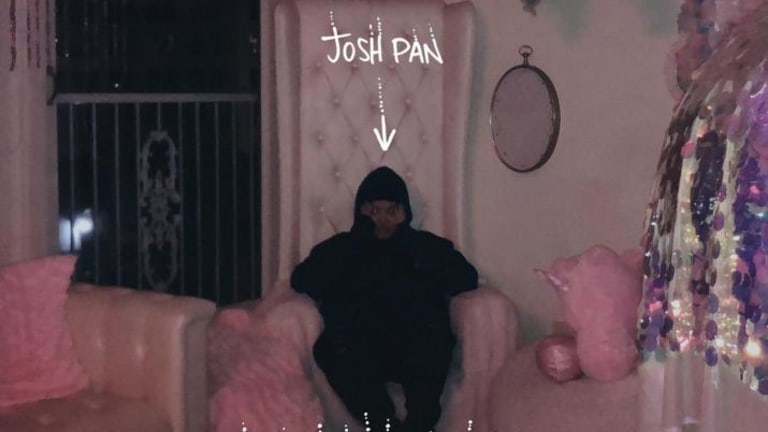 josh pan Releases Vibey New EP "the world within"
Pan drops "take your time" music video along with the EP release
It's josh pan's world and we're just living in it. Now, we get to see the world within through his new EP released of that title on OWSLA. The four-track EP shows the listener a smoother side of the NYC-based artist. He is known to keep fans on their toes with his eclectic discography, and he made sure to do just that in his latest effort. Laced with vocals that sound like butter and mesmerizing melodies, the world within is going to be your newest addiction. 
The entire tracklist is phenomenal and majestic. It's a softer, soulful group of songs while still being groovy. He opens with "undefeated," which has a toe-tapping key melody that immediately draws the listener in. Pan's smooth vocals layer perfectly with the playful chord progression. The horns tie everything in during the chorus. 
The next track is "take your time", which he accompanied with the music video below. It picks up the pace of the EP with the wavy beats and lo-fi composition. It's got a melody that is sure to get your head bobbing. It definitely has an R&B vibe. The intricate percussion and sliding synth are decorated with a shiny plucked arpeggiator. The funky vibe of this one goes perfectly with the eclectic visuals Pan chose below. 
"overdue" slows things down. Pan's emotional lyrics melt beautifully into the atmospheric tones. The light piano chords delicately layered in the background embodies a cold rainy day, dreaming about that special someone. It's overall just a very delightful song. 
The final track is "windows '17" with a light air of experimental trap. The low, distorted vocals are layered with some really cool effects. It has a vibey beat throughout. The last breakdown is an echoing vocal chop that wraps everything nicely. The little sprinkling of the xylophone mallet seals the deal here. 
josh pan loves to be a man of mystery. After signing with OWSLA back in 2015, the young artist has been making major waves in the industry releasing tracks with JAUZ & Yookie, X&G, Medasin, and creating a legendary Diplo & Friends mix.  He even caused a social media frenzy after iconically revealing josh pan is actually a collection of 20 producers, ranging from Luca Lush to Jai Wolf to Pham to Cavalier (only to name a few). Of course, that was a prank, but it got the people talking. It sums up his music greatly though. He's all about self-reflection, and his music serves as a mirror for ourselves. To quote the man himself, "You are josh pan." Keep doing what you're doing, we love it. 
FOLLOW JOSH PAN:
Facebook: https://www.facebook.com/joshpanmusic/
Instagram: https://www.instagram.com/joshpan/
Twitter: https://twitter.com/joshpan
Soundcloud: https://soundcloud.com/joshpan