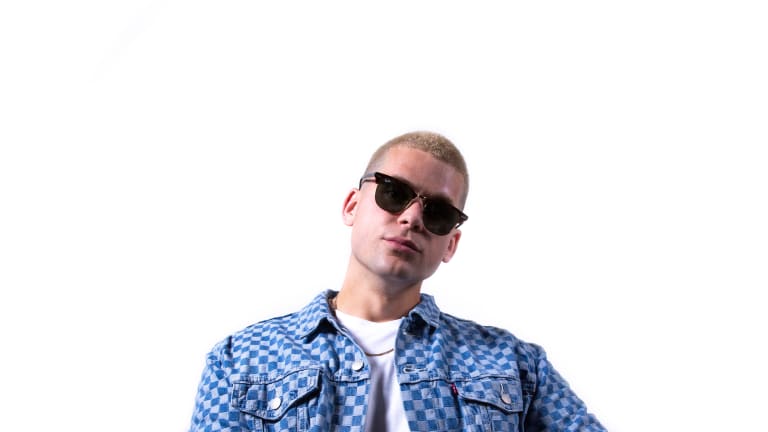 JSTJR Debuts Bouncy New EP 'Creatures'
The EP comes in time for his annual JSTJR TACOS Charity Event
JSTJR (real name James S. Tomaszewski Jr.) is closing 2019 off with a bang. After launching his own imprint, Group Chat Recordings, he's back to culminate all his recent releases into one wild new EP titled Creatures. Consisting of four tracks, the collection is a playlist of eclectic bouncy mania that will get you dancing right into the weekend. 
On the topic of his Creatures EP, Tomaszewski said: 
"These songs were some of the most fun to make and then play through this summer's festival season. They bring out my crazy and wild side. I hope they do the same for you! JUMP, TWERK, GO STOOPID!!"
The New England native launched the label with the first single "I See You," which he premiered during his EDC Las Vegas set.  He followed that up with "Put In That Work", "Oh My My" feat. Snappy Jit, and "Go Stoopid" with Rawtek. All four tracks produce a familiar yet unique vibe from the last, while all providing no shortage of energy and danceability. His global influence and creativity shine bright in this EP. 
Alongside his venture as an artist-run label head, the producer has been taking time to give back to the community that supports him. He has teamed up with Insomniac Events for the JSTJR's TACOS charity event at Academy in Los Angeles, CA. Entry is free with RSVP & food donation at the door. In an interview with CULTR, the artist discussed his inspiration for the event:
"I've been doing the taco pop-ups for 2 years now. It's a combination of my love for cooking and community. My fans are so important to me. I love bringing them all together and having it be like a family cookout. I also LOVE cooking and feeding people. So I started these taco pop-ups in a small pop up shop with maybe 40-60 guests. It's definitely grown since then- last June I personally served 700 tacos before my sold-out LA headline. This one will be even bigger. Since it's the holidays, it felt like the perfect time to do something good for our local LA community. So we made it a free event- just asking fans to bring canned food donations."
Further expanding his reach, Tomaszewski has entered himself into the vlogging world. Over the past six months, he's been taking his fans along with him through his life creating a much more personal connection. To tune in, follow his YouTube Channel. 
FOLLOW JSTJR:
Facebook: facebook.com/jstjr
Twitter: twitter.com/jstjr
Instagram: instagram.com/jstjr
SoundCloud: soundcloud.com/jstjr