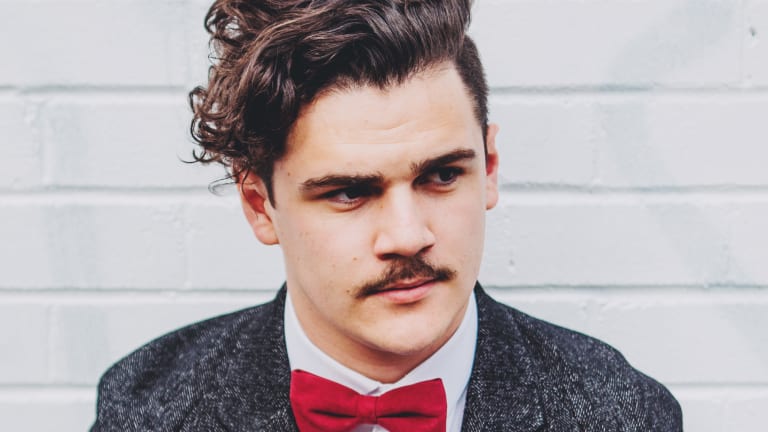 Just A Gent Enlists Hauskey for Forward-Thinking "Time Voyage"
Just A Gent always knows how to create a sonic journey with his releases.
Just A Gent just teamed up with Hauskey for catchy cut "Time Voyage." 
The young Australian producer (real name Jacob Grant) has been staying relatively quiet since his http://EP was released in late 2018. He is now gearing up for the release of a new one, which - judging from the already released singles - will be his most diverse work yet. 
"Time Voyage" follows up on trappy banger "First Contact" yet provides a totally different vibe. Out on Monstercat, which will be home to Grant's forthcoming EP, "Time Voyage" immediately gets into action. Upbeat drums and futuristic synths take over within seconds before the energy instrumental breaks down under Hauskey's smooth vocals. 
"I wrote the original track just chilling in my studio after watching a bunch of Futurama and it got me thinking about time and how everyone perceives time and we never know how much time we have left" said Grant of the track. "So after I made the beat for the track I then named it "Time Voyage." A couple of months later I ended up in the studio with an amazing vocalist and top-liner Andy Hopkins and cellist Hannah Oblikov and we essentially finished the track that day. Andy and I had the vocal done after about an hour and Hannah just smashed the strings first take."
Grant has been constantly evolving over the past years. The 21-year-old producer's catalog dates back to 2014 and is more than impressive, featuring solo tracks and collaborations that never fail to amaze and take the listener on a journey. He has remixed the likes of ZHU, Alison Wonderland and Illenium - and in addition to headlining his own tours, he has toured alongside San Holo and many more.   
Follow Just A Gent: 
Facebook: facebook.com/JustaGent/
Instagram: instagram.com/justagent/
Twitter: twitter.com/JustAGent
Soundcloud: soundcloud.com/just-a-gent