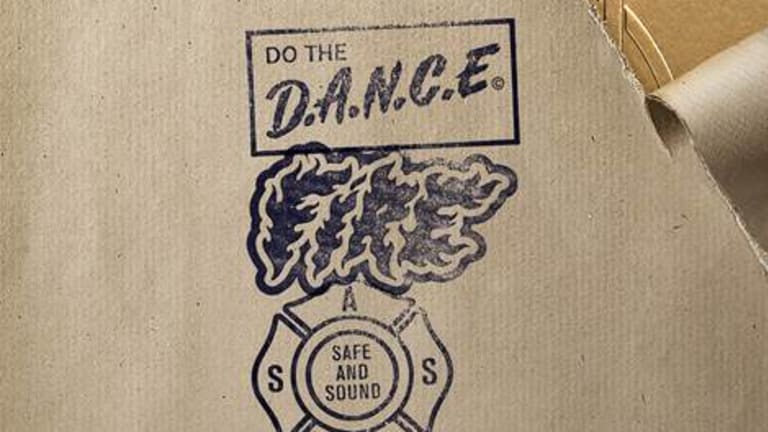 Justice Release "'D.A.N.C.E' x 'Fire' x 'Safe and Sound'" From Upcoming Woman Worldwide Album [Pre-Order]
Shall we D.A.N.C.E?
You know it's going to be a good weekend when it starts with Justice.
The French electronic music icons just released the new single "'D.A.N.C.E.' x 'Fire' x 'Safe and Sound'" from their Woman Worldwide album.
Woman Worldwide is now available for pre-order and set for release on August 24 via Ed Banger Records / Because Music on all digital providers, along with gold embossed double CD and triple vinyl + 2CD editions.
NEW ALBUM IS OUT AUGUST 24; PRE-ORDER HERE:
This album is a result of Xavier and Gaspard adapting the classic songs we know and love to be played on tour. While touring, the luxury of sitting down and polishing the tracks is hard to come by. Thus, the duo took a year off to give the songs a fresh new look.
Justice has a tradition in which each studio album has been followed by a live recording. But, to switch things up, they've made Woman Worldwide sound like a proper studio album whereas A Cross The Universe and Access All Arenas both purposely sounded like bootlegs. The new set also fittingly acts as a celebratory anthology of the duo's trailblazing first decade together.
This gives me all types of nostalgia!
People are taking to this new sound while on tour as is evident from the recent press:
"A grand statement of subtlety and skill wrapped in a blinding, shape-shifting light show. It's more than an experience. It's a game changer" - Billboard
"More gauloise than Galway Girl....D.A.N.C.E and We Are Your Friends still sound remarkably fresh after all these years" - The Guardian
"Justice's music is made for no place smaller than an arena" - New York Times
Following appearances at All Points East and Parklife, Justice will continue to perform live across the globe this year with further festival dates including Benicassim and Austin City Limits. Full dates are listed below - head to the band's official website for ticket info: www.justice.church
Woman Worldwide tracklisting:
1.) 'Safe and Sound'
2.) 'D.A.N.C.E.'
3.) 'Canon' x 'Love S.O.S.'
4.) 'Genesis' x 'Phantom'
5.) 'Pleasure' x 'Newjack' x 'Helix' x 'Civilization'
6.) 'Heavy Metal' x 'DVNO'
7.) 'Stress'
8.) 'Love S.O.S.'
9.) 'Alakazam!' x 'Fire'
10.) 'Waters of Nazareth' x 'We Are your Friends' x 'Phantom 2' x 'Alakazam!'
11.) 'Chorus'
12.) 'Audio, Video, Disco'
13.) 'Stop'
14.) 'Randy'
Bonus track:
15.) 'D.A.N.C.E.' x 'Fire' x 'Safe and Sound'
Check out the must-see show here:
June 23. Hurricane Festival, Scheessel, Germany
June 24. Neuhausen ob eck, Southside Festival, Germany
June 29. Nort sur Erdre, Festival de la nuit de l'Erdre, France
July 6. Boxtel, We are Electric, Netherlands
July 8. Arras, Mainsquare, France
July 12. Madrid, Mad Cool Festival, Spain
July 14. Barcelona, Cruilla Festival, Spain
July 17. Milan, Summer Festival, Italy [with Parcels and MGMT]
July 19. Lisbon, Super Bock Super Rock, Portugal
July 22. Benicassim, FIB Benicassim, Spain
August 3. Oxfordshire, Wilderness Festival, UK
August 11. Bucarest, Summer Well Festival, Romania
August 18. Hasselt, Pukkelpop Festival, Belgium
August 24. Zurich, Zurich Openair, Switzerland
August 26. Boulogne-Billancourt, Rock en Seine, France
September 21. Las Vegas, Life is Beautiful, USA
October 6. Austin, Austin City Limits Music Festival, USA
October 13. Austin, Austin City Limits Music Festival, USA