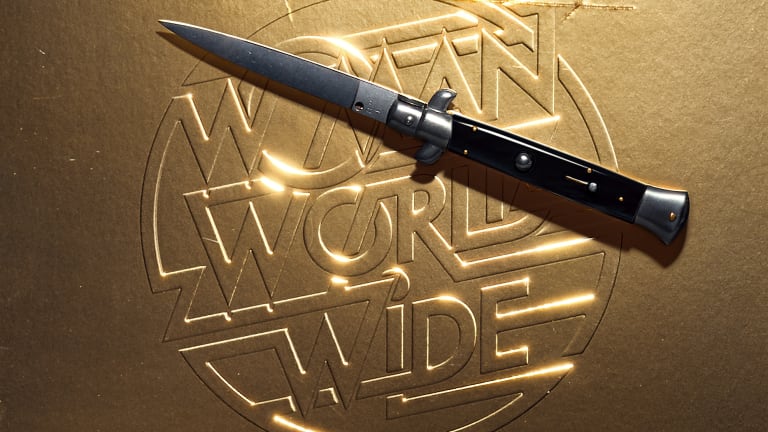 Justice Release Woman Worldwide Version of "Chorus" and Announces 4-city Screening of Chorus VR! [Listen/Watch]
New album is out August 24
Stop what you're doing. Justice just released another preview of the highly anticipated Woman Worldwide album with their new version of "Chorus". 
The album is just one week away *squeals* and we couldn't be more pumped. Woman Worldwide is a result of Justice adapting their songs to be played on tour, in the process discovering new dimensions in their live versions. After one year of testing, performing, refining and recording them on the road, they went back to the studio in Paris to give them the polish and precision that live performance doesn't always allow. 
To top it off, next week "Chorus" will come alive with a special 4-city screening of the VR experience Chorus VR, developed in partnership with WITHIN. Chorus VR,which premiered earlier this year at the 2018 Sundance Film Festival, transforms you and a few friends into fantastical female warriors and sends you off on an epic journey to faraway Tron-like fantasy worlds from the 1980s to battle weird treacherous monsters and save your species from extinction, all synchronized to the visceral sounds of Justice. The experience will be unveiled at Virtual Rooms in Los Angeles, Paris, Sydney, and Brussels on August 23, details to be announced soon.
I'm giddy like a school girl. 
Justice will continue to perform live across the globe this year with upcoming festival dates including Austin City Limits and Life Is Beautiful. Full dates are listed below - head to the band's official website for ticket info: www.justice.church
Justice upcoming live dates:
August 24. Zurich, Zurich Openair, Switzerland
August 26. Boulogne-Billancourt, Rock en Seine, France
September 21. Las Vegas, Life is Beautiful, USA
October 6. Austin, Austin City Limits Music Festival, USA
October 13. Austin, Austin City Limits Music Festival, USA