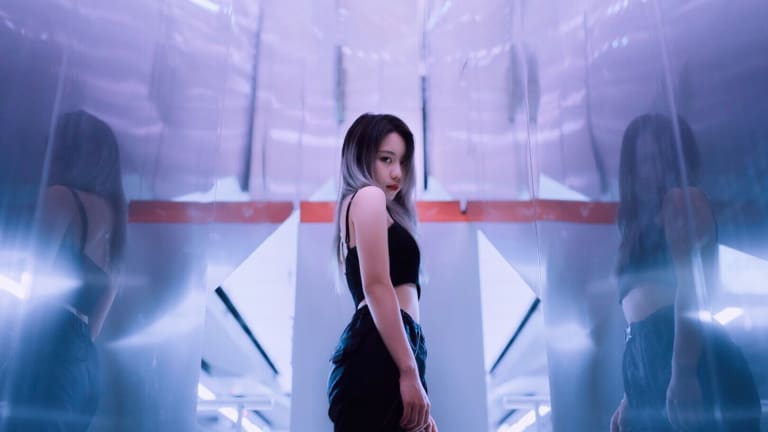 JVNA Returns to Proximity with Powerful and Emotive New Single, "Chemicals"
On her 6th original release of 2019, there is no slowing down for this passionate rising star.
Few demonstrate the fiery passion behind their music in the way that the 22-year old, LA-based DJ/producer JVNA has in recent years. This on-the-rise artist has made huge waves in 2019, finding her way onto killer festival lineups, such as the inaugural Metarama Gaming + Music Festival, as well as selling-out shows nationwide. Today, she is back on Proximity with the thrilling new single, "Chemicals."
Known for bringing her enchanting vocals to melodic future bass tracks, JVNA takes a more aggressive approach with "Chemicals," making for an amped-up, mainstage-ready track. The song packs a punch any bass lover can appreciate, while still embracing her smooth and euphoric vocals. 
A true all-encompassing visionary, JVNA has been garnering the attention of the masses through all social and creative outlets. Her YouTube channel includes an array of videos of her breaking down her songs, as well as official music videos, live sets, and mashups of any genre you could imagine. Take a quick look at her channel and you'll find a mix of K-pop, rap, melodic bass, psytrance, hardstyle, and more. Her fearlessness in expressing her passions and creative explorations is boundless and has played a major role in her success, earning her channel over 130,000 subscribers and over 5.7 million views.
JVNA has also gained massive influence on her Twitch channel. Amidst the chaos of her tour schedule, music releases, and creating content for her YouTube channel, she also streams twice weekly on the popular live-streaming platform. Fans can find live streams of her DJing, browsing new music to add to sets, and reviewing tracks sent in by listeners. Most recently, she even brought on DJ/producer QUIX to do a B2B with her.
JVNA's grit and impassioned approach to sharing music with the world has been paying off in recent years. Following the release of her early 2019 single on Proximity, "Catch Me," JVNA announced her debut nationwide Catch Me Tour. The second phase of her tour was announced last month and added 11 new US dates. Fans can catch her live in cities including Las Vegas, New York City, Chicago, and more. For all ticketing and tour information, visit here. 
Stream or download JVNA's "Chemicals" out now on Proximity. 
FOLLOW JVNA:
YouTube: youtube.com/channel/jvnamusic
Website: jvnamusic.com
Facebook: facebook.com/JVNAmusic
Twitter: twitter.com/JVNA
Instagram: instagram.com/JVNA
SoundCloud: soundcloud.com/JVNA
FOLLOW PROXIMITY:
Facebook: facebook.com/proximity
Twitter: twitter.com/proximitym
Instagram: instagram.com/proximity
SoundCloud: soundcloud.com/proximity