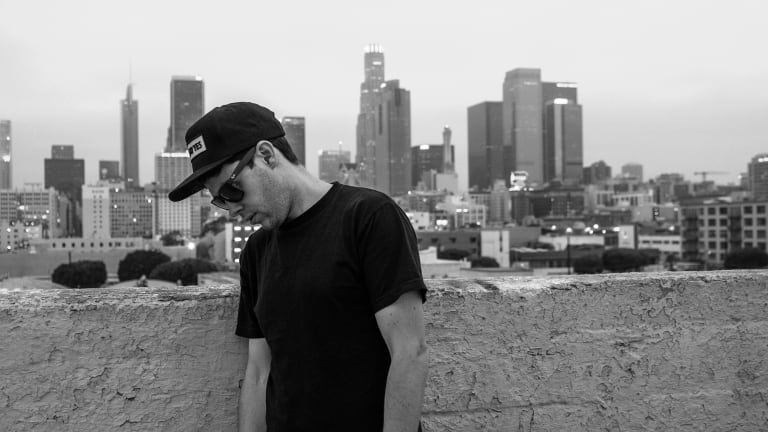 Go "Stupid" to JVST SAY YES' New Bass House Single
JVST SAY YES blends together U.K. bassline and U.S. bass house for a unique, addictive groove.
JVST SAY YES (real name Rob Talbott) is back for his first official release of 2019 with his new bass house single "Stupid" on Eph'd Up Records. The track opens up immediately demanding your attention with it's "I might just have to go stupid!" vocal and quickly moves into an infectious beat that's guaranteed to make any music lover get up and dance.
Built for the dance floor, "Stupid" derives influence from U.K. bassline and some forms of U.S. bass house to yield its own hybrid blend of the two addictive genres. Even the single's release on Ep'd Up Records, founded by Ephwurd (real name Basie Hauser), shows a symbiotic relationship between the two genres.
In regards to this relationship, Talbott has said: 
"A lot of people forget that it all started in Chicago with house music, but in more recent times and especially with regards to bass music, a lot of trends start off in the U.K. and get reimagined and reinterpreted as they are presented to an American audience. I think we're seeing the natural repetition of that here - what we are making owes some of its DNA to U.K. bassline in terms of groove and influence, but it's definitely taken on a voice of its own along the path."
The energy this track carries is certainly something to be kept on repeat, and fans of JVST SAY YES can expect the same brilliant production in "Stupid" as any of his other songs. 
"While I'm not sure there's any particularly complex reason why people like the tunes, it's evident that the energy resonates with people outside of the bass music scene," Talbott said - and he couldn't be more correct. This hybrid sound has transcended past the two respective communities and can be heard at festivals around the world.
In regards to working on new music with Ephwurd, Talbott confirmed there's nothing in the works as of now. "But quite likely, I'd say," he added, hinting at the possibility to his fans over on his Instagram account. 
Stream or download JVST SAY YES' new track "Stupid," out now on Eph'd Up Records. 
FOLLOW JVST SAY YES:
Facebook: facebook.com/jvstsayyes
Twitter: twitter.com/jvstsayyes
Instagram: instagram.com/jvstsayyes
SoundCloud: soundcloud.com/jvstsayyes
FOLLOW EP'D UP RECORDS:
Facebook: facebook.com/ephduprecords
Twitter: twitter.com/ephduprecords
Instagram: instagram.com/ephduprecords
SoundCloud: soundcloud.com/ephduprecords