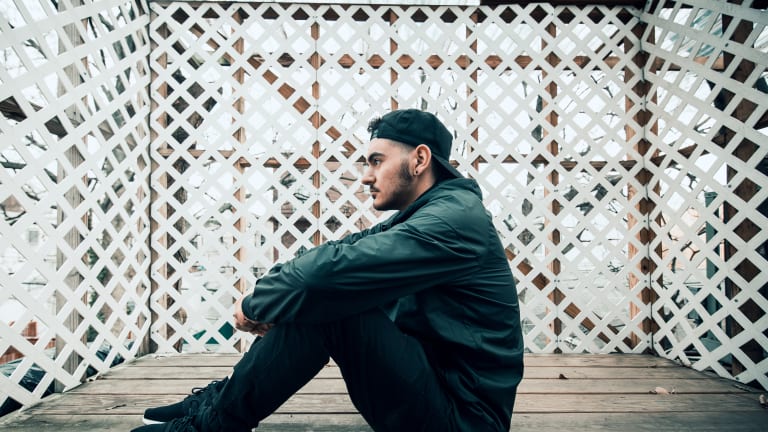 Jyye Returns to AFTR:HRS With Brand New Single "Reason"
Tiësto's Musical Freedom imprint AFTR:HRS welcomes the return of Jyye with infectious new single release "Reason" featuring Kelly Boek.
Hailing from Melbourne, Australia, Jyye (real name John Turabian) boasts a deep passion for music that has seen him develop into one of the country's most talented young producers. By infusing top-notch, festival-ready beats with infectiously catchy melodies, Turabian has struck a chord with his now-global audience, amassing over 10 Million streams on his artist Spotify and working regularly with iconic record labels such as Spinnin' Records and Tiësto's Musical Freedom.
A regular mainstay on Musical Freedom's AFTR:HRS imprint, Jyye returns to the fold with the excellent new single "Reason," a delightfully catchy progressive / deep house tune built around a delicate, upbeat vocal from Kelly Boek. It's an undeniable celebration of the soon-to-arrive summer season.
Many would describe Turabian's sound as a blend of deep house, progressive and pop. This only scratches the surface of his relentless pursuit of the sweet spot between these various styles, as it's a hybrid blend sure to delight audiences across the various genres. In just three short years, Jyye has received major support from house music heavyweights such as Oliver Heldens, Sam Feldt and EDX, and has also earned the attention of leading tastemakers like Spinnin', Ultra, Axtone, and Dim Mak.
Stream or Download Jyye's "Reason" today. 
FOLLOW JYYE:
Facebook: facebook.com/jyyemusic
Instagram: instagram.com/jyyemusic
Twitter: twitter.com/jyye_official
SoundCloud: soundcloud.com/jyyemusic
FOLLOW AFTR:HRS:
Facebook: facebook.com/AFTRHRSrecords
Instagram: instagram.com/aftrhrsrecords
Twitter: twitter.com/aftrhrsrecords
SoundCloud: soundcloud.com/aftrhrsrecords