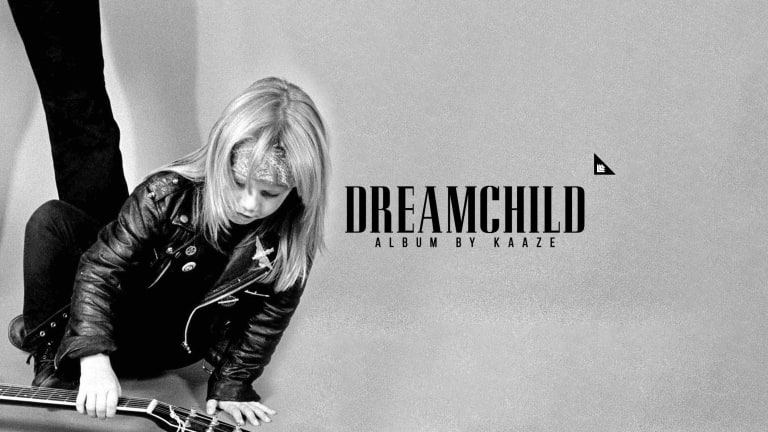 Revealed Recordings' Progressive Pioneer KAAZE Caps Off 2019 With Debut Album, Dreamchild
KAAZE returns to Revealed Recordings an album including collaborations with KSHMR, Maddix, Nino Lucarelli and more
Prolific Revealed Recordings resident DJ/producer KAAZE has had a highly successful 2019 thus far. From producing the official Dance Valley Festival Anthem "Intuition" featuring Anna Yvette to clocking in 9 million digital streams on his massive collaboration with Nino Lucarelli, "I Should Have Walked Away," KAAZE has built up the perfect crescendo of momentum leading up to the release of his debut album, Dreamchild.
Known for his penchant for bringing in collaborators and unexpected musical influences, KAAZE enlisted house music heavyweight producers such as Maddix and KSHMR, as well as talented vocalists such as Elle Vee, Johnathon Mendelsohn, and KARRA, all while maintaining his signature, highly melodic and guitar-infused progressive sound that draws upon his '80s disco and glam rock roots.
Stepping outside the box and incorporating a wide variety of unique influences, KAAZE strives to bring his signature sound to life with this comprehensive and incredibly diverse body of work.
With dance floor smashers such as "California Gold" featuring KARRA and "Up In Smoke" featuring NEEN, KAAZE demonstrates beyond a doubt that he can wield uplifting synths, catchy melodies, and driving vocals to create a thumping club hit just begging for cannons and cryo.
On the other hand, records like "My Favorite Enemy" and "This Is Our Kingdom" offer listeners a more commercial, radio-friendly vibe that showcases KAAZE at his most deliberate – gently pulling back on the synths just enough to highlight the exquisite vocal performances of Nino and Elle Vee.
Bringing his sound straight to the festival main stage, tracks like "Poison Lips" with Jonathan Mendelsohn and KAAZE's KSHMR collaboration "Devil Inside Me" boast up-front, powerful arrangements that tip a hat towards the harder, festival-ready hits for which Revealed Recordings label boss Hardwell is so well known.
Already boasting an excellent and accolade-studded catalogue, including the 2017 Miami ID of the Year "Triplet," Dreamchild marks the latest massive milestone in the career of this veteran progressive pioneer. He bears the Revealed Recordings flag with style and panache, and we highly encourage you to take the plunge and give the album a fill listen.
Stream or Download KAAZE's Dreamchild Album today. 
FOLLOW KAAZE:
Website: .iamkaaze.com
Facebook: facebook.com/kaazeofficial
Twitter: twitter.com/iamkaaze
Instagram: instagram.com/iamkaaze
SoundCloud: soundcloud.com/iamkaaze
FOLLOW REVEALED RECORDINGS:
Website: revealedrecordings.com
Twitter: twitter.com/RevealedRec
SoundCloud: soundcloud.com/revealed-recordings