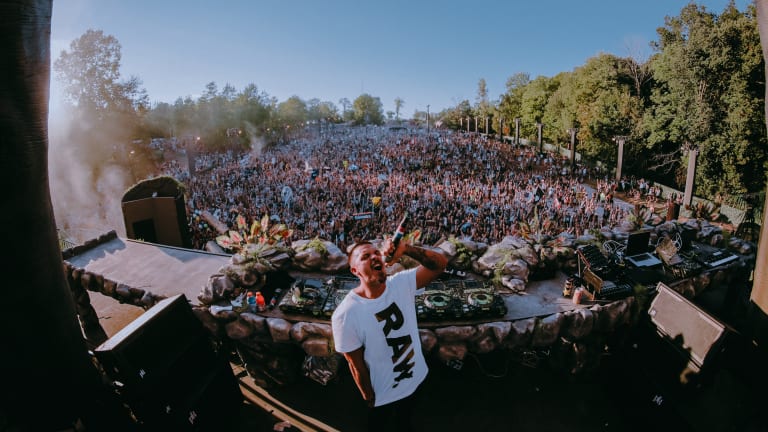 Kai Wachi's 8-Track All My Demons EP is Here
All My Demons includes the singles he's been releasing the past 7 weeks.
Kai Wachi has released his previously announced All My Demons EP via Black Tiger Sex Machine's Kannibalen Records. 
All My Demons is a cumulative EP featuring the tunes he's been releasing over the past seven weeks as well as two fresh releases. Yet another strong showing from the Idaho producer, each track features his signature minimalistic, bass-centric sound. All My Demons is the follow-up to his debut album DEMIGOD, for which fans have been eagerly waiting. 
Kai Wachi has made a name for himself in the bass music scene since the release of his hit single "Demons." Last year was monumental for the young DJ and producer, as he released a stream of popular singles including "ICHOR" with G-Rex, "Rebels" with Black Tiger Sex Machine and Macntaj, and a VIP of his previously mentioned tune, "Demons." This year has been been a landmark year as well, as he released debut album DEMIGOD and recently dropped a remix of AFK and Carbin's hit "Boss." 
FOLLOW KAI WACHI:
Facebook: facebook.com/KaiWachi.Official
Twitter: twitter.com/KaiWachimusic
Instagram: instagram.com/kaiwachiofficial
SoundCloud: soundcloud.com/kaiwachi