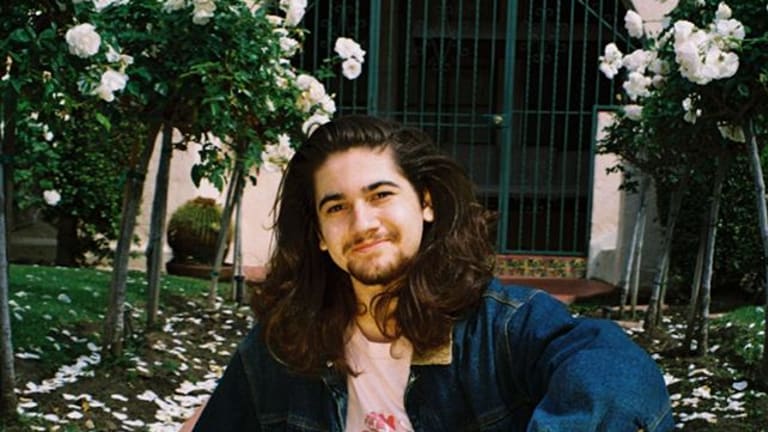 Listen to the Inspirational New Track "77" by Kaivon
Out this week on Dim Mak records, this track features vocals from Kini Solana.
If you like upbeat, synth-filled dance music, you'll want to keep an eye on Kaivon.  Based out of Los Angeles, CA, this young producer and dj has been releasing music for the past few years after graduating from Icon Production School.  One of his first tracks to gain attention was titled "Reborn" and is an instrumental chill-trap piece.
Each of his debut singles fell under a common theme: rebirth.  He "aims to tell the story of how one can lose themselves over the course of their lives, and then be reborn into their true beings."  This message, which helps listeners reflect on their past and influences their future, has helped him gain a substantial following.
So far, Kaivon's releases have only been solo as he wants to show his true, vulnerable self to the world.  After garnering attention from various artists in the industry such as Alison Wonderland, Ekali, NGHTMRE, Slander, and more, Kaivon finally took his show to the stage for the first time at Soulstice Music Festival 2018.  This was an extremely successful set with insane visuals and truly exhilarating energy from Kaivon.
Kaivon's latest track, "77" was released this week under Dim Mak Records.  This four-minute long piece is full of future bass synths and inspirational lyrics from Kini Solana.  Her beautiful vocals introduce the track as mellow synths and soft percussion are gradually added in.  As the chorus approaches, the anticipation heightens with subtle vocal chops until the synth-filled melody takes over.  After the second chorus, the last minute or so of the song is a relaxing soundscape with Kini's soft vocals repeating in the background until the track fades to silence.  This track is definitely dance-focused, but backed with lyrics that take the listener on "an exhilarating journey towards self-discovery".
Listen in full below, or click here for other streaming and purchasing options.
"New Noise is Dim Mak's new music discovery imprint that focuses on cutting edge sounds from burgeoning artists across the genre spectrum."  It began with hand-picked tracks from Steve Aoki and others on the Dim Mak team to highlight up-and-coming producers and has evolved into a bi-weekly feature based on singles.  The New Noise releases are free to download and are also copyright free which allows listeners to use them in their videos and streams without having to pay, as long as they credit the artist.
We can already tell that it's only up from here for Kaivon, and you're going to want to keep an eye on him.  In fact, watch his socials as he'll start announcing upcoming tour dates shortly!