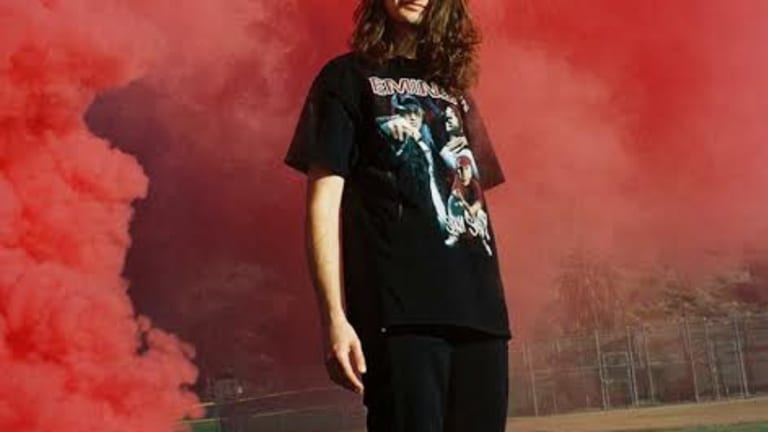 Kaivon Makes His Debut At Soulstice Music Festival Following New Single [Watch]
Kaivon takes Soulstice by storm
Your first live performance is something you'll never forget. That moment came this last Friday for the artist Kaivon. The young Los Angeles producer took the stage for the first time at Soulstice Festival in San Francisco, California. Stage fright clearly wasn't an issue here because he held his own like he was a seasoned vet. Just look at that crowd! 
His music is the perfect amount of trap and chillwave that will truly flourish at live shows. I love music that you can go hard a.f. to at a festival and the next day listen to it while you're at work. That's the special ingredient titans like Flume and Odesza have been able to tap into. If Kaivon keeps killing it with these live acts who knows, maybe we will be seeing him commanding the crowd at the main stage.
Kaivon started gaining attention with the release of his debut singles all following a theme of "rebirth". Through these single releases, Kaivon aimed to tell the story of how one can lose themselves over the course of their lives, and then be reborn into their true beings. Among these originals, he has garnered high praise with some amazing remixes! However, Kaivon has emphasized that he only wants to put out solo originals for the time being because he wants his true, vulnerable self to be conveyed to the world. 
I respect that.
"I want to make music that inspires people to be the true versions of themselves. That makes people feel feelings they have never felt before. To make people live in the present moment for just a second because those moments when we are all hand in hand and time stops... are the most beautiful sights I have ever seen." -Kaivon
His latest track entitled "Can't Keep Loving" featuring Stella Smyth is a beautiful, dark melodic number that bangs hard. Does anyone else think Stella Smyth sounds a little like Billie Eilish? Huge compliment by the way. The heavy drop and sharp twang balance out the ethereal vocals in a really nice way. Top notch production here.
Keep a look out for the name Kaivon. No doubt he will be doing some big things soon. 
Follow Kaivon:
Soundcloud: @kaivonmusic
Twitter: twitter.com/kaivonofficial
Instagram: Instagram.com/kaivon
Facebook: www.facebook.com/kaivonofficial/