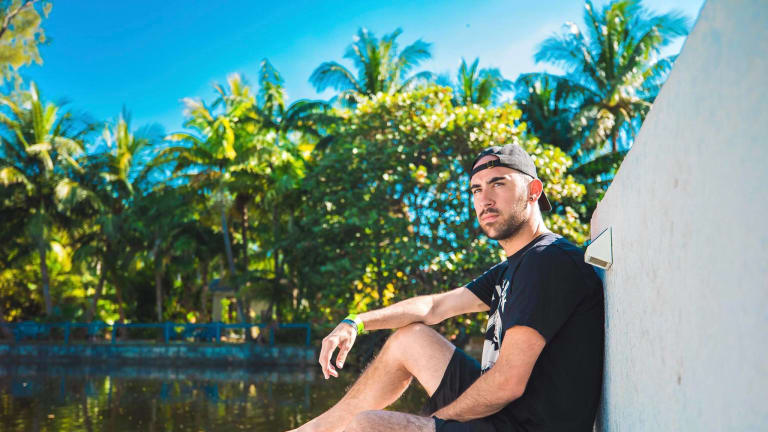 KANDY Remixes Classic "Milkshake" Song [Premiere]
KANDY travels fans back in time with his latest remix of "Milkshake" by Kelis.
Following his vogue-house drag inspired track and video, 'Feeling KNT', KANDY continues to bring his irresistible sound to pride month. Early 2000's throwback meets vogue, in KANDY'S new industrial remix of Kelis' 'Milkshake'. The remix has not only become the PRIDE anthem for the year but has also been sweeping the electronic dance music scene with big acts dropping the remix. For instance, Diplo played it for the first time during his Boiler Room set and it had the room singing along!
The hugely talented and well-known dj duo Adventure Club just recently dropped their latest Superheroes Anonymous 9: Survival mix. In the mix, KANDY's remix is featured and blends perfectly with the other tracks. It comes in around 21:30. Take a listen down below. 
The remix transports listeners back to the early 2000's. KANDY simply takes an old musical hit and turns it into another masterpiece. The remix has perfect builds and drops from start to finish.  There is not one melody or beat in the remix that overpowers anything and its refreshing. It is one of those remixes that will unite people together by singing the famous lyrics while adding an electronic twist to the end. 
Growing up in the cultural melting pot of New York, Kevin Schuppel aka KANDY has earned the respect of the ever-expanding electronic community by creating one of the most distinctive sounds while embodying his own world of hectic continuity. Striving to inspire others by any means necessary, KANDY continues to push the envelope by combining unique musical elements with his signature sound. As a member of the LGBTQ community, KANDY recognizes the importance of a voice within the dance music scene.
KANDY has already been accomplishing major milestones this year. He was the first artist to be featured on Diplo's new SiriusXM radio station "Diplo's Revolution." DJ SNAKE dropped has dropped his track "PAUSE" with PURGE live at an event. He has been playing shows and festivals all around the U.S. and breaking boundaries with his music. He believes love conquers all. With that mindset, 2018 is shaping up to be an exciting year for the talented musician.
KANDY will be bringing this track and his other latest track 'Feeling KNT' to San Diego Pride the weekend of July 14th when he performs during the festivals so make sure to check him out. This will be a set you don't want to miss, trust us. 
Connect with KANDY:
Facebook | Twitter | Instagram | Soundcloud | Spotify | Website |