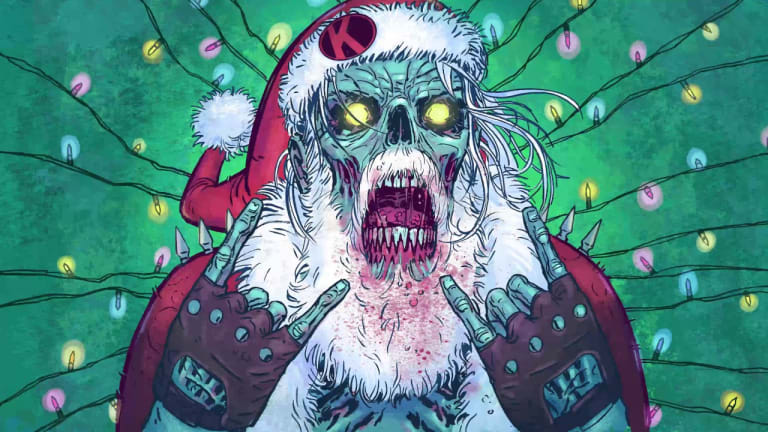 Kannibalen Records Releases 2019 Year-End Christmas Bass Compilation
Kannibalen gave us All I Want For Christmas Is Bass Vol. 4 just in time for the holidays.
2019 has seen Montreal-based label Kannibalen Records go from high to high as they continue to make sweeping waves in the world of bass music and beyond. By curating meticulously produced music, betting on promising young talent, and supporting larger projects (think Sullivan King and Kai Wachi), it is no surprise that Kannibalen is sitting at the forefront of the North American bass music scene.
Ending the year with a major statement, Kannibalen's year-end compilation, All I Want For Christmas Is Bass Vol. 4, opens with the cinematic bass opus "Red Alert" - a collaboration between Jaykode and Subdocta. The track is a masterful representation of musical contrast. From the delicate arpeggios and choral arrangement to the visceral synths and hard-hitting drums, "Red Alert" demonstrates what the label is all about: great music with attitude.
Other notable artists highlighted in the compilation are Lizzy Jane, Sub.Stance, Draeden and many others. All in all, this compilation demonstrates the many styles and moods that we could expect as we move into a new decade for dance music.
Stream or Download Kannibalen's All I Want For Christmas Is Bass, Vol. 4 today.
FOLLOW KANNIBALEN RECORDS:
Facebook: facebook.com/Kannibalen.Records
Twitter: twitter.com/KannibalenRecs
Instagram: instagram.com/kannibalenrecords
SoundCloud: soundcloud.com/kannibalenrecords