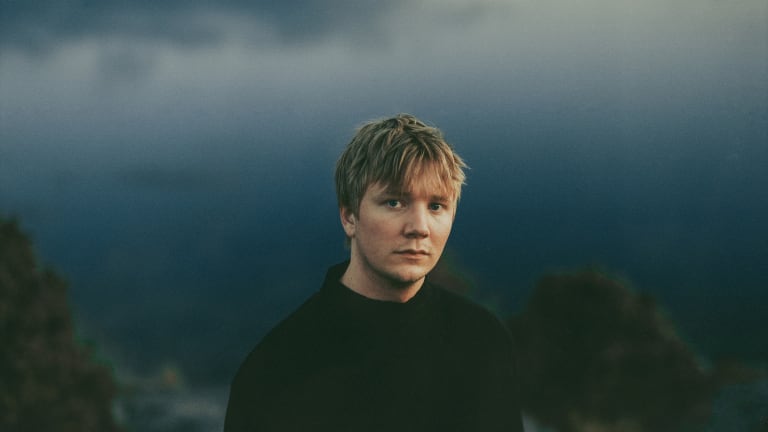 Kasbo Drops Two New Album Singles, "Staying in Love" and "Skogsrå"
The talented producer's forthcoming album is shaping up nicely.
Having toured alongside renowned electronic acts such as ODESZA, headlined his own massive shows, as well as amassed 330 million collective streams on digital platforms, Kasbo has undoubtedly found his own lane within the electronic music scene. The Swedish producer's nostalgic and ethereal sound holds a special place in the hearts of his legions of listeners, as he is now gearing up to release his sophomore album The Making of a Paracosm.
Set to come out via ODESZA's Foreign Family Collective and Counter Records (Ninja Tune), The Making of a Paracosm will follow Kasbo's debut Places We Don't Know, which came out back in 2018. Two singles off the project have already been released, "Show You" and "Play Pretend" with Ourchives, and now Kasbo is giving fans another taste of The Making of a Paracosm by dropping "Skogsrå" and "Staying in Love" featuring vocals from singer-songwriter Nea.
"Staying in Love" is a stunning piece of electronica and pop, Kasbo and Nea's second collaboration after 2017's "Bleed It Out." Anthemic climaxes and powerful songwriting drive the single, which is arguably one of Kasbo's best to date. "Skogsrå" on the other hand, is a chaotic and forward-thinking piece, heavily influenced by Kasbo's Swedish roots with the title referring to a mythical forest spirit found in Scandinavian folklore. You can check out both singles below.
FOLLOW KASBO:
Facebook: facebook.com/kasbomusic
Twitter: twitter.com/kasbomusic
Instagram: instagram.com/kasbomusic
Spotify: spoti.fi/30YH4Ho