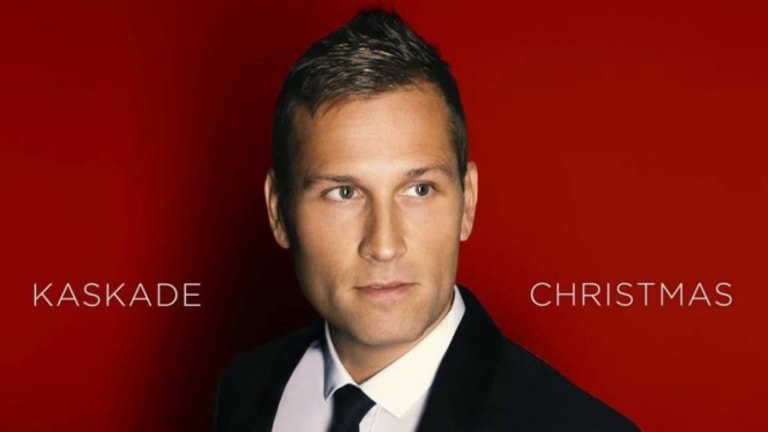 'Kaskade Christmas' is the First Christmas Album You'll Want to Hear on Repeat
Keep warm with this one!
Anyone who's worked in a coffee shop, restaurant, or retail dreads the fateful day when management decides to switch the radio to a station consisting of the same seven Christmas songs on repeat. Christmas music is great and all but when you hear "Frosty the Snowman" for the sixteenth time this hour while being screamed at by a middle aged lady wanting to use expired coupons, the songs stop being festive treats and instead become psychological torture. The magic of Christmas music is being compromised and needs to be saved. If only there was a modern-day Christmas album with roughly thirteen or so songs created by a highly-regarded dance music producer...

Enter Kaskade Christmas
Leave it to one of the most talented producers in dance music history to save Christmas music. Chicago's very own Kaskade released what is quite possibly the best Christmas album of the millennium. Appropriately named Kaskade Christmas; this album is the iconic house producer's re-imagining of the Christmas song.
The incredibly smooth opening track "Christmas Is Here" featuring Late Night Alumni, immediately gives listeners an idea of what to expect from this album. Gone are the days of simple choruses and minimal production. Kaskade mixes crisp vocals precisely layered over gentle bells and a colossal bassline to make it very apparent that this is the essential Christmas album for dance music fans.
Little Saint Kaskade and his group of jolly elves including Skylar Grey, Ilsey, Debra Fotheringham, and more, worked hard to make this the best present for all the girls and boys who stayed off the naughty list.
Listen to this album when you want to chill out with a loved one by the fire or de-stress after waiting last minute to do all of your Christmas shopping. Like Rudolph, this one will certainly go down in history!
Stream the entire album below, courtesy of Arkade:
Follow Kaskade:
Website: kaskademusic.com
Facebook: facebook.com/kaskade
Instagram: instagram.com/kaskade
Twitter: twitter.com/kaskade
Soundcloud: soundcloud.com/kaskade