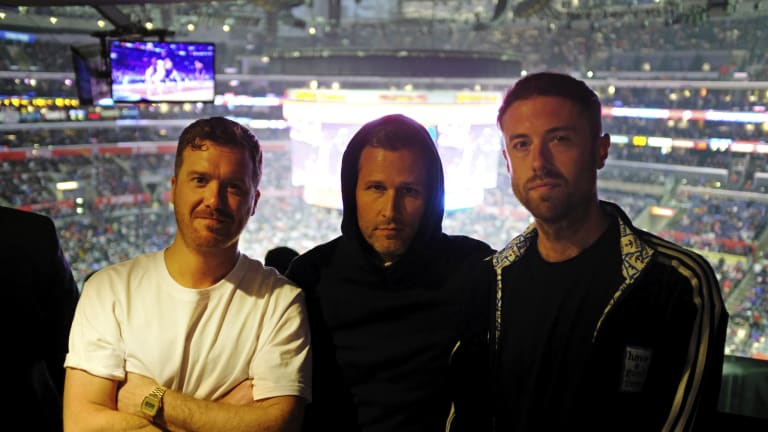 Kaskade and Gorgon City Team Up for "Go Slow" ft. Roméo
Roméo provides soulful vocals for the new collaboration.
Perfectly merging their sounds and styles, Kaskade and Gorgon City have collaborated on a new single called "Go Slow." Rising star Roméo of soul duo Farr provides the vocals on the track. 
Both Kaskade and Gorgon City's unique styles can be heard on "Go Slow." The melodic and dreamy vocal sections sound similar to other more dance floor-oriented Kaskade tunes. After the drop, the single is precisely what you'd expect from Gorgon City: a funky and danceable bass line over a groovy house beat. Roméo's verses provide a catchy and memorable melody that will undoubtedly remain stuck in the listener's head. Fans of any of the featured artists will be ecstatic to hear this collaboration. 
"Go Slow" follows Gorgon City's recent hits "Lick Shot" and "Delicious," and the British duo's recent sold-out shows in both the U.K. and the U.S. Kaskade is fresh off of a few new releases as well, with "Tight" and "Love Me Like You Used To" being released earlier this year. 
Follow Kaskade:
Facebook: facebook.com/kaskade
Twitter: twitter.com/kaskade
Instagram: instagram.com/kaskade
SoundCloud: soundcloud.com/kaskade
Follow Gorgon City:
Facebook: facebook.com/gorgoncity
Twitter: twitter.com/gorgoncity
Instagram: instagram.com/gorgoncity
SoundCloud: soundcloud.com/gorgon-city