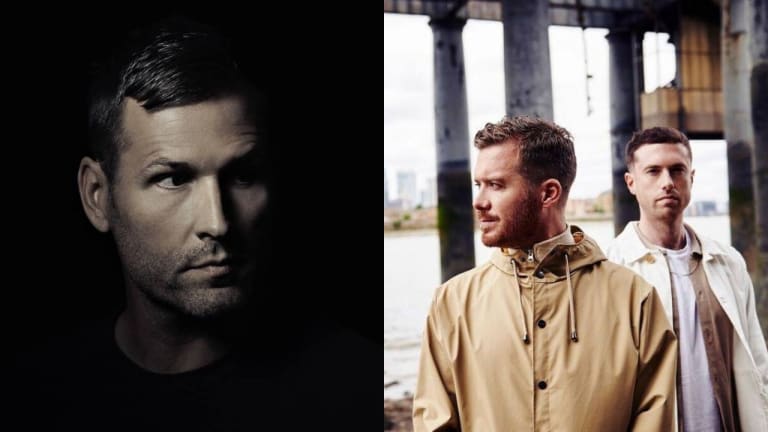 Kaskade and Gorgon City Tease Upcoming Collab
Seemingly sparked from a wishful fan tweet, Kaskade and Gorgon City look to release a collaboration soon.
Kaskade and Gorgon City have shared a screenshot of some tweets teasing a potential collaboration. Attached to the screenshot are some encouraging words from both acts that appear to confirm that the hypothetical joint endeavor is both real and coming soon.
The exchange shows a tweet from a fan back in December which looks to have sparked the initial conversation between Kaskade (real name Ryan Gary Raddon) and Gorgon City (real names Kye Gibbon and Matt Robson-Scott).
Although the two acts have not yet joined forces on a track, they both have residencies at Las Vegas' newest nightlife hotspot, KAOS. Alongside the trio, KAOS announced residencies from Armin van Buuren, Eric Prydz, and longtime Kaskade collaborator deadmau5.
At the time of writing, other than the initial confirmation tweet there is no further information on any of the specific details of the collaboration.
FOLLOW KASKADE:
Facebook: facebook.com/kaskade/
Twitter: twitter.com/kaskade/
Instagram: instagram.com/kaskade/
SoundCloud: soundcloud.com/kaskade
FOLLOW GORGON CITY:
Facebook: facebook.com/gorgoncity
Twitter: twitter.com/gorgoncity
Instagram: instagram.com/gorgoncity/