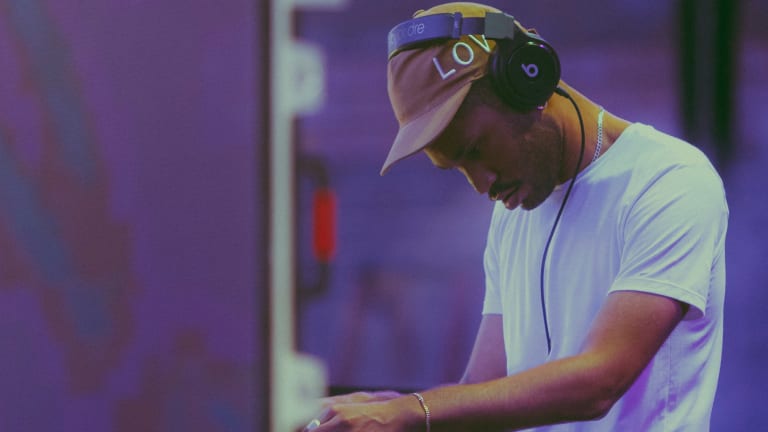 Kaytranada Reveals 5-track EP ft. Ty Dolla $ign and Shay Lia
The producer closes off 2018 with a bang.
Haitian-Canadian producer Kaytranada just released his latest EP, featuring rapper Ty Dolla $ign and singer Shay Lia. Kaytranada (real name Louis Kevin Celestin) has generally been quiet since his highly acclaimed commercial debut, titled 99.9%, was released in 2016. The producer has always cared to give fans a small taste of what he's working on, however, whether that's uploading instrumentals on SoundCloud without forewarning, or his latest small collection of tracks. 
Named after the collaborations comprising it, NOTHIN LIKE U / CHANCES also features instrumentals of the two tracks as well as "IT WAS MEANT TO B," an original that really captures the nu-disco feel of the EP. 
Though track 1 marks the first collaboration between Celestin and Ty Dolla $ign, they show great chemistry in the '90s-inspired R&B gem. "Chances" is a more laid-back and mature track, and features vocals from Shay Lia, who also sang on top of the producer's 2016 album cut "LEAVE ME ALONE."
Over the years, Kaytranada has cemented himself as one of the beatmaker scene's most prominent figures. His debut album, 99.9% featured collaborations with the likes of Anderson .Paak, Little Dragon and Craig David, and he has been enlisted for remix duties by artists such as Gorillaz, Disclosure and JMSN. 
Kaytranada's NOTHIN LIKE U / CHANCES is out now by way of RCA Records.
Follow KAYTRANADA: 
Facebook: https://www.facebook.com/Kaytranada/
Instagram: https://www.instagram.com/kaytranada/
Twitter: https://twitter.com/kaytranada
Soundcloud: https://soundcloud.com/kaytranada