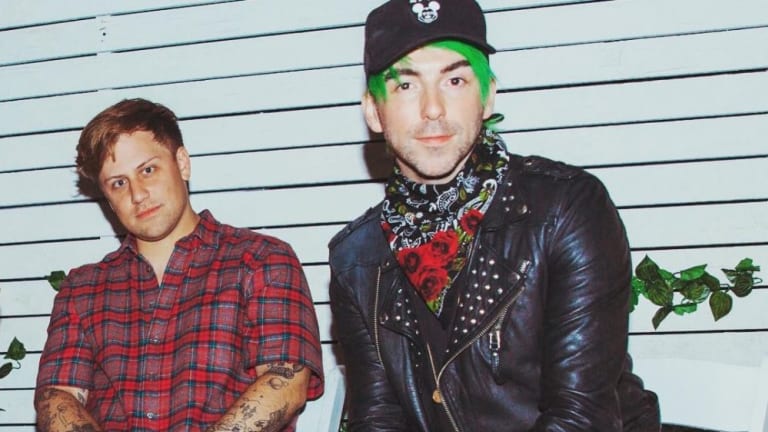 Kayzo Teams Up with All Time Low's Alex Gaskarth on "Up In Flames"
The new single will be a part of Kayzo's 2019 album.
Lately, it seems EDM has been seeing more crossover into other genres than ever before. Over the years, hip-hop, rock, and even country have all been brought into the electronic realm. 
L.A.-based producer Kayzo has worked hard to bring the sounds of alternative rock and emo into the fold. Collaborations with bands like Underoath and blessthefall have preceded his latest offering, "Up In Flames," on which he collaborated with All Time Low vocalist, Alex Gaskarth.
The new single features emotional lyrics from Gaskarth over Kayzo's bass-heavy production. Gaskarth explains the lyrics, saying, "'Up In Flames' is about passion and the juxtaposition of the metaphor of fire itself. [It's] the way it can be used to describe someone igniting a room when you see them vs. the idea of burning it all down and starting again when things go wrong." 
The music video for "Up In Flames" showcases this concept. Passion ignites a quarrel between lovers who were celebrating each other just moments before. Clever light work mirrors the intensity of the chorus, and the crossover elements of both genres. 
Creating this rock-EDM fusion is what Kayzo has been aiming to do with his music, and he feels "Up In Flames" might be the best example of his goal to date. The single is set to be a part of Kayzo's 2019 album, which is still untitled as of yet.
Follow Kayzo: 
Facebook: facebook.com/kayzomusic
Twitter: twitter.com/KayzoMusic
Instagram: instagram.com/kayzomusic
SoundCloud: soundcloud.com/kayzo-music