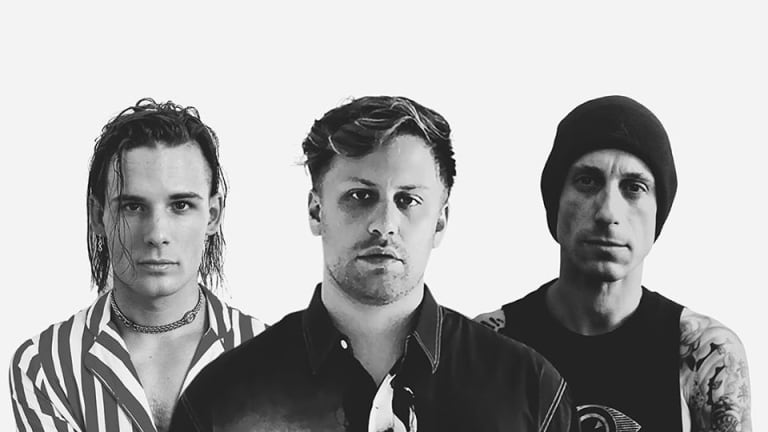 Kayzo Drops "Cruel Love" with shYbeast and Frank Zummo
The new single enlists talent from Sum 41 and I See Stars.
L.A.-based star Kayzo has been at the forefront of the rock/EDM fusion movement. In the latest few months he's dropped collaborations with Travis Barker, Of Mice And Men, and All Time Low. Now, he's brought Sum 41 drummer Frank Zummo and shYbeast (aka Devin Oliver of I See Stars) together for a new collaboration called "Cruel Love."
The new single features Oliver's vocals over an emotional production from Kayzo (real name Hayden Capuozzo), with Frank Zummo's drums added in to complete the equation. Touching on themes of feeling lost and abandoned, the track sets a melancholic tone, but fuses energetic buildups with smooth choruses well. Capuozzo has become known for combining elements of EDM and rock music, and "Cruel Love" illustrates his talent at this fusion even further. 
"Cruel Love" follows Capuozzo's previous collaborative effort, "Night Terror" (featuring Yultron and Of Mice And Men) in a more low-key way, but still retains the energy and power of a rock ballad while perfectly fusing it with an emotional EDM tune. This new single expands Capuozzo's foray into rock even further, and will surely leave fans hungry for a new album, set to drop sometime late this summer.
Capuozzo's "Cruel Love" with shYbeast and Frank Zummo is out now and can be found here. 
FOLLOW KAYZO:
Facebook: facebook.com/kayzomusic
Twitter: twitter.com/KayzoMusic
Instagram: instagram.com/kayzomusic
SoundCloud: soundcloud.com/kayzo-music