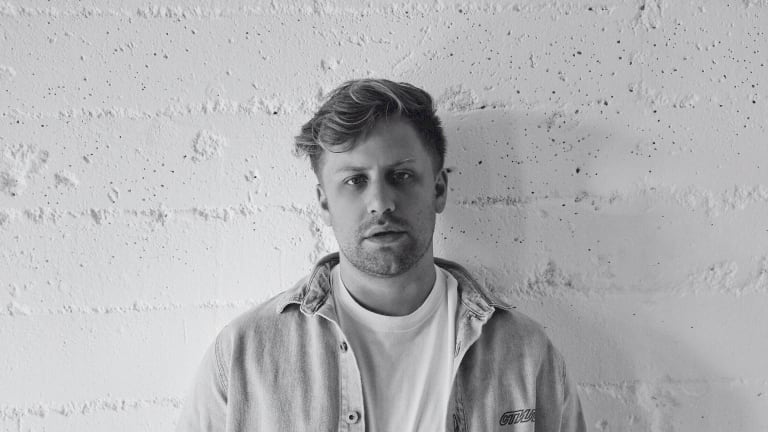 Kayzo Binds Rock and EDM Closer than Ever with Sophomore Album, Unleashed
The 15-track sophomore Unleashed LP is out now on Ultra Music.
Standing at the forefront of the rock-EDM crossroads is none other than L.A.-based DJ/producer Kayzo. Rising to the top with his remix of 2000 alternative/nu-metal hit "Last Resort" by Papa Roach, and his high-energy collaboration with RIOT, "Wake Up," one of the most defining qualities about Kayzo's rise to fame is his electrifying, genre-fluid approach to production. Today, Kayzo (real name Hayden Capuozzo) has pushed the boundaries between genres more than ever with the release of his 15-track sophomore LP, Unleashed. 
Featuring 18 different artists across 15 tracks, Unleashed enlists the talents of guest vocalists from emo, pop-punk, and alternative music. On previous releases from Capuozzo, such as the single's "Night Terror," "Up In Flames," and most recently "Cruel Love," he teamed up with Of Mice & Men, Alex Gaskarth from All Time Low, as well as ShYbeast and Frank Zummo. 
Coming from the EDM scene, the tracklist features fellow The Binches member and best friend of Capuozzo, Yultron, as well as TYNAN, 1788-L, and ARMNHMR. OG fans of Kayzo will also recognize Micah Martin as the vocalist on two tracks: "Wait It Out" and "Fight For Love" from previous releases of the Houston-born producer. Martin was featured on "OVERLOAD," "Feel The Power," and the SLANDER collaboration "Holy." 
"[Martin is] one of the first vocalists I got to work with in this crossover space," Capuozzo told his fans on social media. "[He] will always hold a special place in my heart as he was featured on some of the biggest records I ever did." 
Unleashed also features the late We Came As Romans vocalist Kyle Pavone on "LA Never Says Goodbye," a collaboration made with Los Angeles duo ARMNHMR. "'It makes me so happy to hear Kyle's voice, but breaks my heart at the same time." Capuozzo shared via Twitter. "This is his last recorded song and lyrically it hits home very deep." 
In celebration of the album's release, Capuozzo has released Unleashed-themed merch items. Longsleeves, jerseys, hats, and pins can be found here. For fans wanting the Unleashed experience live, he has upcoming performances set in Boston, Philadelphia, and Tampa. He will also make his way to Red Rocks Amphitheatre in Morrison, Colorado for HARD Red Rocks, where he will play alongside Gramatik, Ducky, Mom N Dad and more. All tour information can be found here. 
Stream or download Kayzo's Unleashed LP, out now on Ultra Music.
FOLLOW KAYZO:
Facebook: facebook.com/kayzomusic
Twitter: twitter.com/KayzoMusic
Instagram: instagram.com/kayzomusic
SoundCloud: soundcloud.com/kayzo-music
FOLLOW ULTRA MUSIC:
Website: ultramusic.com
Facebook: facebook.com/ultramusic
Instagram: instagram.com/ultramusicofficial
Twitter: twitter.com/ultrarecords
Soundcloud: soundcloud.com/ultrarecords