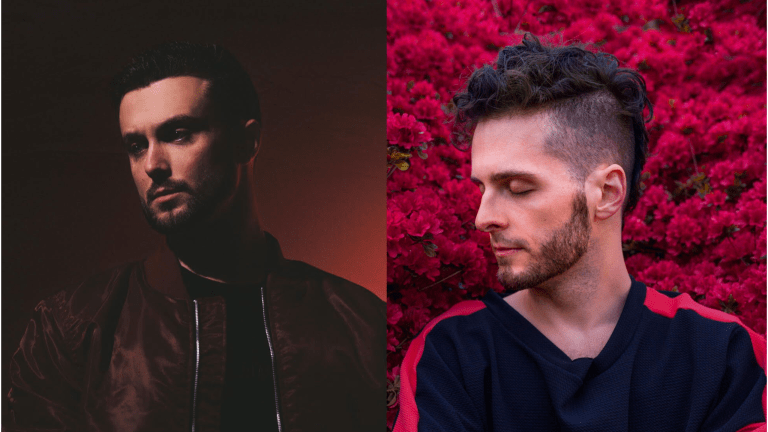 KDrew and Alter. Unite for Captivating House Single, "Bring You Down"
KDrew and Alter. have joined forces to release their dynamic ambient house track, "Bring You Down" out now on Lowly.
The latest "next-big-thing" track to come from the beloved Trap Nation's Lowly. imprint is Alter. and KDrew's new collaboration, "Bring You Down."
Though KDrew and Alter. have previously been known to produce different genres of music, together they unite their sounds for an impactful house track that tells an empowering tale of heartbreak. "Bring You Down" marries dark lyrical storytelling with nostalgic alternative sounds creating for an atypical, entrancing tune. The angsty vocals delivered by powerhouse singer, songwriter and producer Alter. intensify the tone as KDrew's euphoric beat carries listeners throughout the entire track. 
"Bring You Down" opens with a serene yet passionate intro made evoke an ambivalent mood. As Alter's vocals build to KDrew's massive drop, the energy symbolizes a change of sentiment through the unforgettable melodies and vocal stress. Produced with fans of ambient house music in mind, "Bring You Down" is an inspired, well-executed release for those in search of peace of mind during or after a breakup. 
"['Bring You Down'] meshes well with playlists like Creamy and Bass Arcade," said Alter. "This song is perfect for fans of artists like Illenium, DROELOE, Devault, and Elohim."
With KDrew's hit single "Bullseye" approaching nearly 23 million streams, "Closer" following close behind, and Alter.'s "Dancing with the Devil" breaking 1 million, it will be no surprise when the single makes its way across Spotify and Apple Music's top global dance playlists. 
Stream or download "Bring You Down," out now Lowly.
FOLLOW KDREW:
Website: KDrewMusic.com
Facebook: Facebook.com/KDrewMusic
Instagram: Instagram.com/KDrewMusic
Twitter: Twitter.com/KDrewMusic
YouTube: Youtube.com/KDrewMusic
SoundCloud: Soundcloud.com/KDrewMusic
FOLLOW ALTER.:
Facebook: facebook.com/alterxyourxego
Twitter: twitter.com/AlterxYourxEgo
Instagram: instagram.com/alterxyourxego/
SoundCloud: soundcloud.com/alterxyourxego