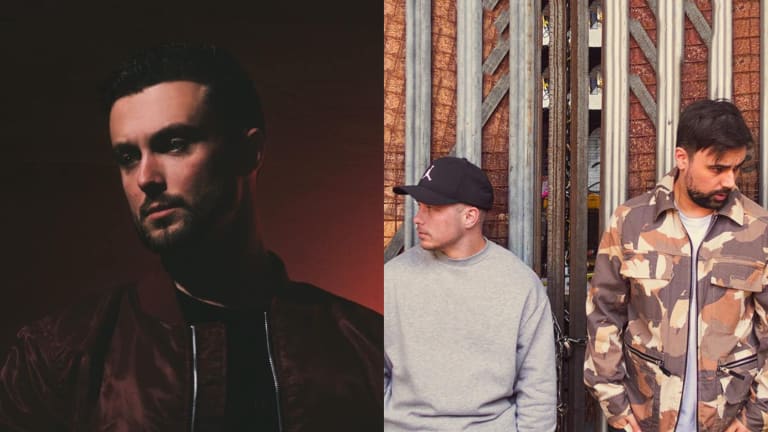 KDrew and Culture Code Craft Picture-Perfect Moment In "Spaces On The Wall"
KDrew and Culture Code prove themselves to be a high-flying powerhouse duo in their new collaboration.
KDrew and Culture Code find the perfect framing for their high-flying collaborative effort, "Spaces On The Wall."
Individually, the two are no strangers to bringing equal parts heat and heart to their music. With stadium-filling energy and soul-searching lyrics, the powerhouse duo make the most of the moment with "Spaces On The Wall," out now via Lowly.
It's a production that effortlessly falls into place. A mosaic of soaring gated melodies, cathartic builds and punchy, rock-like chords, the arrangement has a spectrum of sounds that collectively build and release tension that you could cut with a knife.
However, where this track particularly shines is with its stellar songwriting. Like a crowded, wandering mind, the emotional journey underpinning "Spaces On The Wall" is a gripping rollercoaster moment to moment, chasing fleeting silver linings one second and rolling over into the depths of despair the next. One thing's for sure, however. Fans can expect one hell of a ride from start to finish.
Take a listen to "Spaces On The Wall" below and stream the new track here.
Follow KDrew:
Website: KDrewMusic.com
Facebook: Facebook.com/KDrewMusic
Instagram: Instagram.com/KDrewMusic
Twitter: Twitter.com/KDrewMusic
YouTube: Youtube.com/KDrewMusic
Spotify: spoti.fi/3z0GVm4
Follow Culture Code:
Facebook: facebook.com/CultureCodeMusic
Instagram: instagram.com/culturecodemusic
Twitter: twitter.com/CultureCodeUK
Spotify: spoti.fi/3GSuWxK