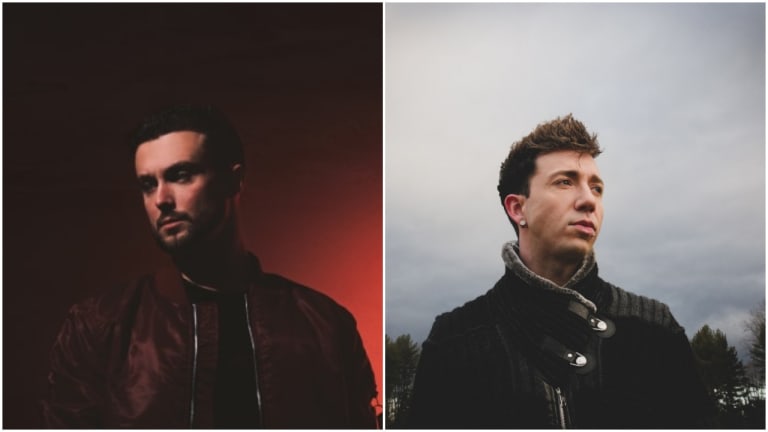 KDrew and DEELYLE Break Ground on Drum and Future Bass Single "Prism"
Just when you thought everything had been done.
"Drum and future bass" may not be a term common in the vocabulary of most EDM fans, but it's the best way to describe what KDrew and DEELYLE have delivered. "Prism" resulted from the two artists' collaboration, and it bears distinctive hallmarks of both the future bass and drum and bass genres.
Lush chords usher in DEELYLE's soulful vocals in the first several measures of the track. An instantly recognizable Amen break finds its way into the arrangement shortly before the drop, at which point trumpeting lead synths take center stage in the arrangement.
KDrew has emerged as a permanent fixture of the EDM world over the past several years. Perhaps best known for his official remixes of songs by artists like Zedd and Lady Gaga, he also boasts co-producer credits on some of the former DJ's songs. His solo work has garnered significant support as well; his 2012 single "Circles" has been used during The Boston Celtics' home games at TD Garden.
Stream or download "Prism" by Kdrew and DEELYLE across platforms here.
Follow KDrew:
Website: KDrewMusic.com
Facebook: Facebook.com/KDrewMusic
Instagram: Instagram.com/KDrewMusic
Twitter: Twitter.com/KDrewMusic
YouTube: Youtube.com/KDrewMusic
SoundCloud: Soundcloud.com/KDrewMusic
Follow DEELYLE:
Facebook: Facebook.com/iamdeelyle
Instagram: Instagram.com/iamdeelyle
Twitter: Twitter.com/IAMDEELYLE
SoundCloud: Soundcloud.com/iamdeelyle