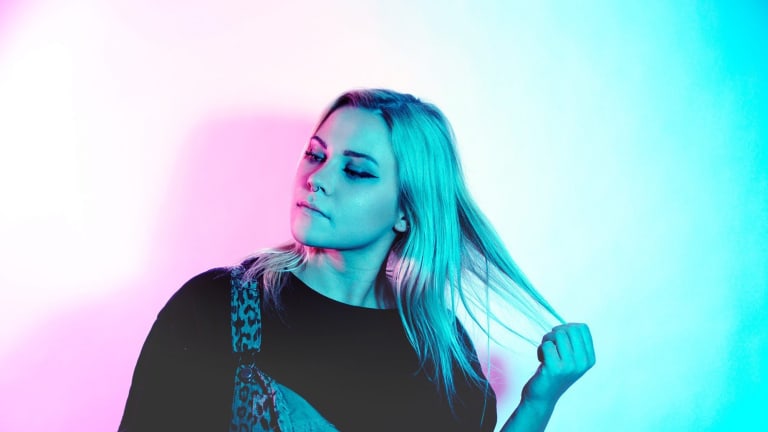 Kendoll Unveils Playhouse EP via AC Slater's Night Bass
Kendoll's EP Playhouse is packed with excellent U.K.-influenced bassline, bass house and garage, a perfect fit for the iconic Night Bass imprint.
Originally from the Pacific Northwest and now residing in Los Angeles, Kendoll (real name Kendall Wyman) has been making major waves in the house scene. She has received massive support from industry giants like Insomniac, including key bookings at Beyond Wonderland, EDC Las Vegas, and more. 
In a short amount of time, Kendoll already released a plethora of excellent music with popular dance labels such as Steve Aoki's Dim Mak, Dr. Fresch's Prescription Records, Psycho Disco!, and Audiophile XXL - and lets not forget that she just released her best work yet with the incredible EP Playhouse that dropped today with AC Slater's Night Bass.
True to form, Playhouse is packed full of juicy tracks running the gamut of U.K.-influenced bassline, bass house, and garage, a perfect fit for the iconic Night Bass imprint. Complete with a vocal feature from the legendary Dread MC and a collaboration with fellow California producer Grensta, Kendoll flexes her considerable production chops on her latest body of work. We've also heard that she's already hard at work on a track for the EDC Las Vegas Compilation.
Aside from her productions, Kendoll's live performances have been making a major splash throughout the Los Angeles music scene and beyond. She recently played B2B sets at shows like the Night Bass 5th Anniversary earlier this year, as well as a true stunner of a performance at Beyond Wonderland SoCal. If Kendoll isn't yet on your radar then you're seriously missing out.
Download or Stream Playhouse today.
FOLLOW KENDOLL:
Facebook: facebook.com/kendollmusik
Twitter: twitter.com/kendollmusik
Instagram: instagram.com/kendollmusik
SoundCloud: soundcloud.com/kendollmusik