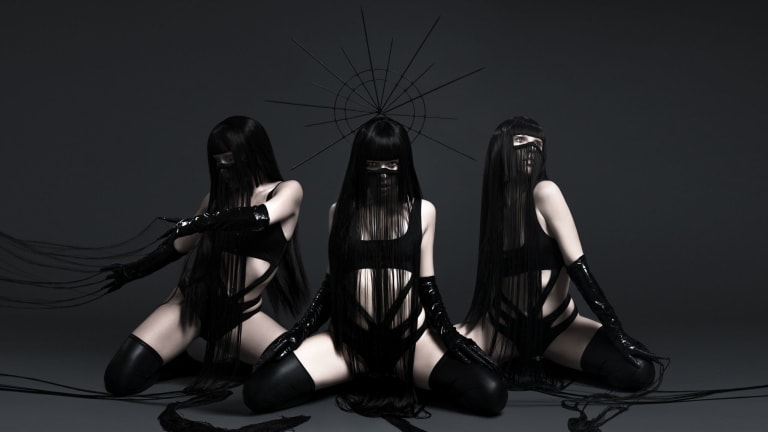 Kerli Releases Intricate LP, Shadow Works
Fulfill all of your dark electro pop and electro bass dreams as Kerli takes you into the shadows.
From intro to finish, Kerli brings an exquisite sound that is clearly different from the rest. Available now via Seeking Blue, the Shadow Works LP is a must-listen work. With each track telling its own story, Kerli has a way of keeping you captivated in every one of her songs.
Spending most of her time deep in the forests of Eastern Europe, Kerli has found a way to bring elements of life, nature, and harmony into her work.  From "Better" to "Where The Dark Things Are" her tone continuously changes, navigating through her own different emotions and experiences.
On the topic of Shadow Works, Kerli has said:
"Shadow Works is an exploration of my own shadow...It's a collection of music designed to connect the listener to their own disowned parts and to honor their hidden self. I explore the feelings of victimhood, codependence, lust, guilt, and defeat. There are also frequencies that symbolize the eventual triumph over darkness. The vocal scapes that start, part and end the collection are designed to bring the listener into a meditative state so that Shadow Work can be performed."
Avant-garde, mystical, and magical are just some of the ways Kerli's fans describe her music. The unique artist has defied genres and created a sonic world all of her own. As Estonia's most successful music artist, Kerli has charted Billboard multiple times with her own music, as well as with music she has written for other artists, such as 'Skyscraper' for Demi Lovato. Working on electronic tracks such as Illenium's "Sound of Walking Away,"  Seven Lions' "Worlds Apart" and "Keep it Close," SNBRN's "Raindrops" and more, this talented vocalist and producer has been part of many great works of art and will continue to in the future.
Kerli's "Shadow Works" is available now. Stream it here.
Follow KERLI:
Facebook: facebook.com/kerli
Twitter: twitter.com/kerlimusic
Instagram: instagram.com/kerlimusic
Soundcloud: https://soundcloud.com/kerlimusic