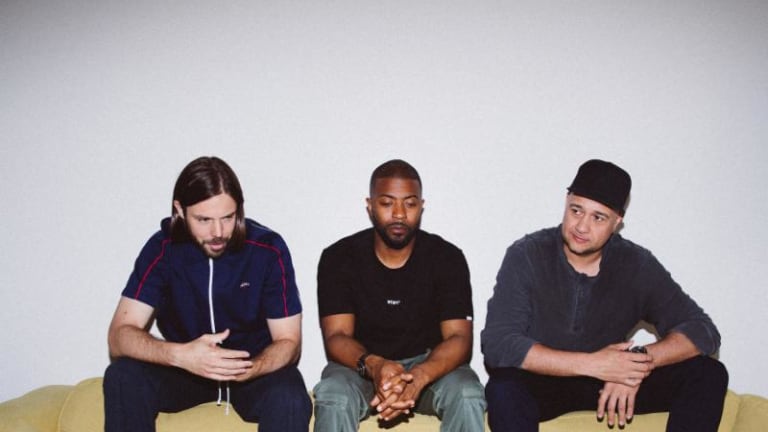 Keys N Krates Drop New Effort, A Beat Tape For Your Friends
The album-length release brings KnK back to their hip-hop roots, with added hints of disco and house.
Since the release of debut album Cura in January 2018, things have been relatively quiet from the Keys N Krates camp. Now, the Toronto-based trio is back with a brand new beat tape that sees them return to their very much hip-hop-influenced roots. 
A Beat Tape For Your Friends is perhaps a bit more chilled out than most Keys N Krates fans are used to. That's not to say that the release isn't true to the roots of the trio; hip-hop influence is very evident in their heavier, more trap-oriented releases, but Beat Tape is more up the alley of a lo-fi hip-hop beat tape, with hints of disco and house sprinkled in. 
The 11-track release features many danceable tracks like "Hawt Disco Loop" and "Morning Joy," which work just as well as standalone club-ready disco house tracks, as they would with a featured MC or vocalist. Deeper cuts like "Baby Don't Cry" [feat. Jansport J] seem ripe for a vocalist to lay verses onto. 
"The project is all instrumental and pays homage to the beat tapes we love like Jay Dilla's 'Donuts,' which has helped shape how we approach music in general," say the trio. "This is our take on that idea, made from our perspective. It's a good-vibe playlist you can put on with your friends to enjoy the summer and get outdoors after a long winter."
Beat Tape delivers exactly what's in the name, a very enjoyable "good vibe" music release that's perfect for chilling out, but with some tracks that will still ignite the party. Some of the cuts are just begging for anything from frat boy freestyles to professional verses, and that seems like exactly what Keys N Krates were going for.
A Beat Tape For Your Friends is available now and can be found here. 
FOLLOW KEYS N KRATES:
Facebook: facebook.com/keysnkrates
Twitter: twitter.com/keysnkrates
Instagram: instagram.com/keysnkrates
SoundCloud: soundcloud.com/keysnkrates