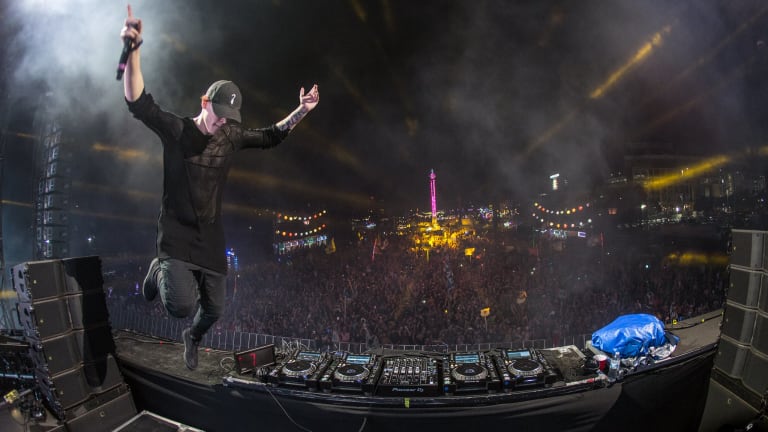 Rising Talent K?d Just Dropped a Remix of The Weeknd & Daft Punk's Hit Song "Starboy"
You should definitely keep your eyes on k?d.
Just two years ago, k?d hadn't even uploaded his first track on Soundcloud. Undoubtedly the young producer spent years building his style and his branding, because fast forward to mid-2017, and he just went on tour with The Chainsmokers and played festivals like EDC Las Vegas and Paradiso.
In addition to touring and creating his artworks himself, k?d is able to consistently put out quality music, whether it is explosive synth works like "glitch boy" or heavy bangers such as "Catherine" with producer Varien.
Not even a month after "Catherine" dropped, k?d is back with a remix of The Weeknd's and Daft Punk's hit "Starboy". Taking the melodic route this time around, k?d upgrades the original into a cataclysm of melodic synths and processed vocals, managing to balance everything without taking away from the original vibe.
Enjoy the track below, and make sure to follow k?d as he is only getting better!
Connect with k?d:
Facebook: https://www.facebook.com/whoskidmusic/
Instagram: https://www.instagram.com/whos_kid/
Soundcloud: https://soundcloud.com/whoskid
Twitter: https://twitter.com/whoskid