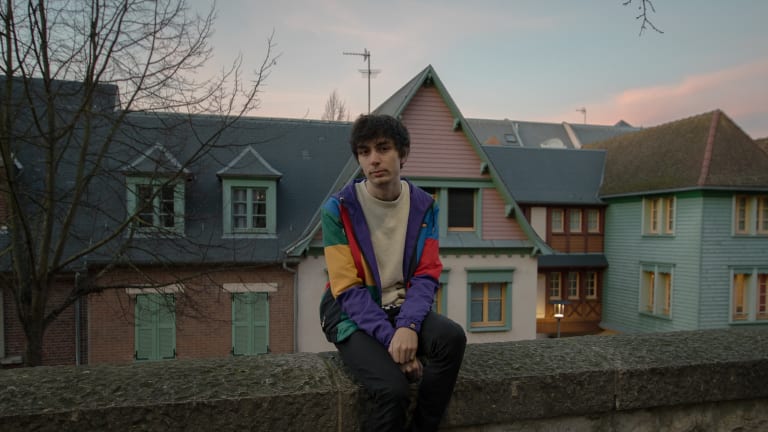 French Producer Kidswaste Releases "Sleeping Pills" ft. KOLE
"Sleeping Pills," Kidswaste's first release of 2019, is anything but sleepy, with cushy synths and echoing percussion.
Out of the post-winter blues comes the newest single from French producer Quentin Beauvois, known professionally as Kidswaste. Called "Sleeping Pills," it features KOLE on vocals and is available through Counter Records.
Beauvois is also known for his work under two other project names: Beauvois and Slow Hours. Slow Hours is a collective of French musicians and Beauvois is an exploration of the soft side of vapor soul. The Kidswaste project, on the other hand, has a vibey, indie electronic sound. 
Kidswaste's 2017 EP, Spleen, included breakout hit "More Colors" with Chelsea Cutler. Since then, his collaboration "Tonight" with Manila Killa has become a dreamy future house staple. 
"Sleeping Pills" is his first release of 2019, and features a soft, driving drum line underneath KOLE's delicate, pensive lyrics. Its dramatic builds, showcasing Kidswaste's talent as a multi-instrumentalist, lead to airy, melodic drops. The track is a mix of dimensional production and an understated, easygoing vibe. 
This song, Kidswaste comments, is one of the most personal songs he's ever written. Referring to the challenges of being in a long distance relationship while trying to chase his dreams, he adds, "It's about finding yourself totally overwhelmed by lots of things changing and growing."
Stream or download "Sleeping Pills" by Kidswaste across platforms here.
FOLLOW KIDSWASTE:
Facebook: facebook.com/kidswaste
Twitter: twitter.com/kidswaste
Instagram: instagram.com/kidswaste
Soundcloud: soundcloud.com/kidswaste