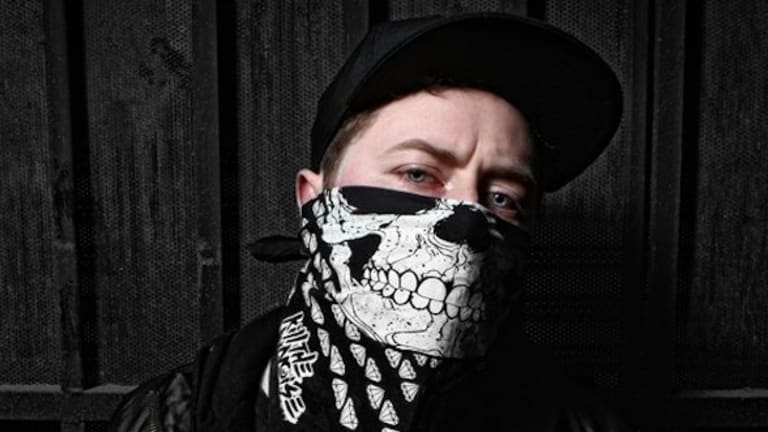 Kill The Noise Shares Remix of Slipknot's Hit "Duality"
Kill The Noise and heavy metal are a perfect match.
Kill The Noise has released a remix of Slipknot's "Duality," a cut from the heavy metal band's 2004 album Vol 3. The Subliminal Verses. Kill The Noise called the remix a tribute to Slipknot, which he says is one of his favorite bands. 
Kill The Noise has been known to break sonic barriers with his unrelenting remixes, and his visceral take on "Duality" is no exception. It's plain to see the inspiration of Slipknot's music in Kill The Noise's discography and with his remix, he's augmented the energy of the original in ways few would have thought possible. 
Commenting more on his inspiration behind the remix, Kill The Noise stated:
"Hey everyone. This remix is just a tribute to one of my favorite bands. Not just cause they have made some of my favorite songs, but also what they've been through. I don't want to dwell on it, but those familiar with their past know there have been a lot of ups and downs for them. I relate to some of it – maybe you do too – and I think what makes songs like this important to me..."
Despite Slipknot's wild success, the Grammy Award-winning band has persevered through a turbulent career path that included the death of one of its members, Paul Gray.
Kill The Noise is currently on tour this summer with forthcoming stops in China to round out the month of June.
FOLLOW KILL THE NOISE:
Facebook: facebook.com/killthenoise
Instagram: instagram.com/killthenoise
Twitter: twitter.com/killthenoise
Soundcloud: soundcloud.com/killthenoise