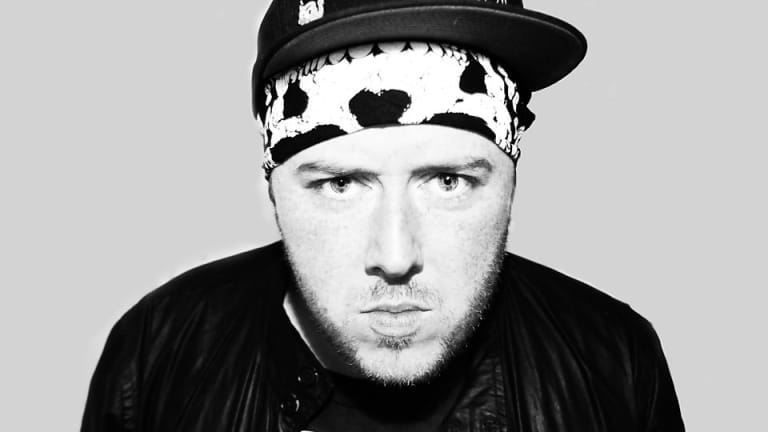 Kill the Noise Announces Remix of Slipknot's 2004 Hit "Duality"
Death metal fans will get to hear a new version to the beloved track "Duality."
The fan bases of metal and bass music overlap quite a bit. Both genres are in your face and exude an undeniable power. Go to any bass-head show and you'll see kids headbanging just as hard as they do at any heavy metal rock concert. 
That's why the news that bass master Kill the Noise (real name Jacob Stanczak) is going to drop a remix of the Slipknot track "Duality" came with such excitement. The producer took to Twitter to make the announcement that he would be releasing the song sometime next week. 
The original track is one of the band's most iconic songs. It will be exciting to see what Stanczak does with that famous chorus line - we expect something dark. 
In 2015, Stanczak released his debut album Occult Classic and has been a big fixture in the scene ever since. He's delivered remixes for the likes of  Zomboy's hit "Like A Bitch," Getter's "Rip N Dip," and AWOLNATION's "Run." Most recently he dropped a track with Seven Lions titled "The Blood."
You can catch Kill The Noise live at Sluggtopia this October performing a back-to-back set with Snails under the moniker Kill the Snails at the Red Rocks Amphitheatre. They will be joined by Rusko, Sullivan King, Krimer and Decadon for the 2019 edition of his headlining event.
FOLLOW KILL THE NOISE:
Facebook: facebook.com/killthenoise
Instagram: instagram.com/killthenoise
Twitter: twitter.com/killthenoise
Soundcloud: soundcloud.com/killthenoise