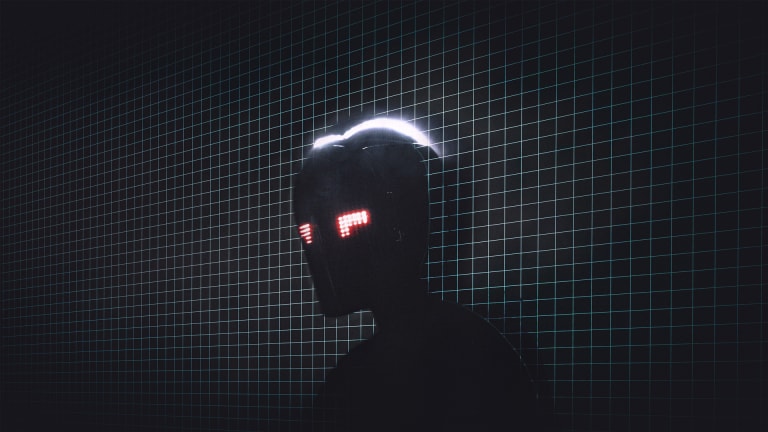 KLOUD Escapes from a Simulated Reality in New Single via Lowly., "Exit Alive"
KLOUD's latest release on Trap Nation's Lowly. depicts a bold escape from a dark and dystopian reality.
For those who have not yet heard of KLOUD, now is the time to familiarize yourself. He takes on the alias of an AI character that exists in a dystopian surveillance state reminiscent of a cross between the setting portrayed in George Orwell's seminal work 1984, and that depicted in The Wachowskis' box office hit The Matrix.
Living out the entirety of his existence inside a real-as-life simulation run by an evil international corporation known as THE KLOUD, KLOUD has only recently become aware of this iron-fisted means of control and seeks to rebel against it through his music. Expressing his concern and frustration to all who will listen, KLOUD seeks to overturn the evil presence of THE KLOUD once and for all.
Each new piece of music from KLOUD continues the narrative of his escape from the Matrix-like simulation. As soon as THE KLOUD becomes aware of his own consciousness and attempts to break from the simulation, he is immediately pursued by dark forces seeking to keep him from evolving further and escaping from the artificially constructed reality.
His most recent release with Trap Nation's Lowly. imprint, aptly titled "Exit Alive," is a sonic representation of KLOUD's latest attempt to break free from captivity. Blending crunchy, menacing sound design with cutting, bubbly synths, and a dark, haunting lead, "Exit Alive" portrays KLOUD's struggle to knock down the artificial barriers erected by THE KLOUD. 
Up until this point, KLOUD has always been portrayed in a CGI-rendered world; accordingly, all videos and photos posted on social media have been created using CGI/VFX software. The "Exit Alive" video is the first time that fans get a glimpse of the KLOUD character in a real-life setting - an excellent narrative tool to represent his breaking from the simulation and entering [what he believes to be] reality.
Stream or Download "Exit Alive" today.
FOLLOW KLOUD:
Facebook: facebook.com/weareKLOUD
Twitter: twitter.com/weareKLOUD
Instagram: instagram.com/wearekloud
SoundCloud: soundcloud.com/wearekloud
FOLLOW LOWLY:
Facebook: facebook.com/LowlyPalace
Twitter: twitter.com/lowlypalace
Instagram: instagram.com/lowly
SoundCloud: soundcloud.com/lowlypalace