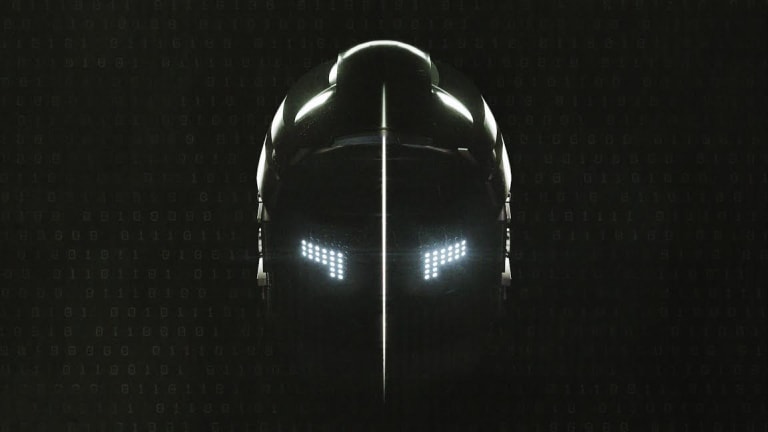 KLOUD Continues AI Saga with "Lies," Announces Debut Show
Another chapter is added into KLOUD's storyline with new single out on Lowly, as well as a debut show announcement set for early November.
Robotic AI character KLOUD furthers their quest to escape the simulation with latest single, "Lies," out now on Trap Nation's Lowly. KLOUD is also set to make a debut appearance at Fox Theatre in Boulder, Colorado on November 8th.
KLOUD's storyline takes place in a dystopian future where life is controlled through a simulation run by The KLOUD. The corrupt and evil corporation maintains world dominance through simulated realities to keep everyone under their control. KLOUD's story begins when they realize this cryptic and harsh truth, expressing his self-learning intelligence through music. The last time we heard from this character was in "The Hive," where KLOUD finally breaks into the real world. He begins to take control with the help of nano-bot drones, harnessing more power than he originally thought was possible.
"Lies" brings us into the next chapter of this timeline. The track gives a heavy-hitting look into how users are being fed memories as lies by The KLOUD. Showcasing KLOUD's high-impact sound, "Lies" also details how artificial intelligence is born.
KLOUD will emerge to the public on November 8th at the Fox Theatre in Boulder, Colorado. For ticketing information, visit here. 
Stream or download KLOUD's "Lies," out now on Lowly. 
FOLLOW KLOUD:
Facebook: facebook.com/weareKLOUD
Twitter: twitter.com/weareKLOUD
Instagram: instagram.com/wearekloud
SoundCloud: soundcloud.com/wearekloud
FOLLOW LOWLY:
Facebook: facebook.com/LowlyPalace
Twitter: twitter.com/lowlypalace
Instagram: instagram.com/lowly
SoundCloud: soundcloud.com/lowlypalace