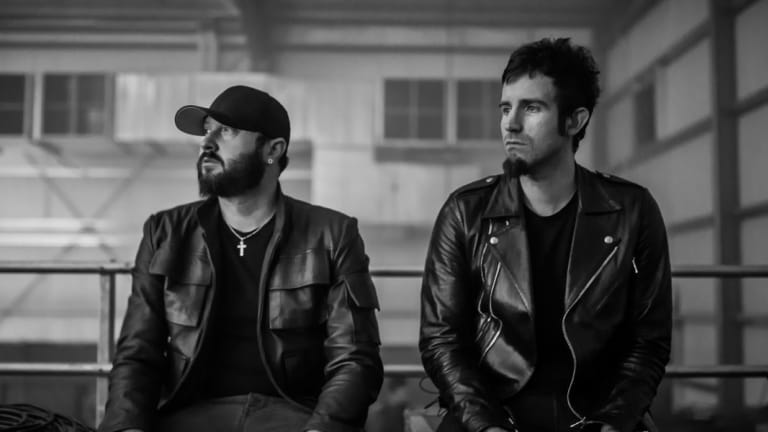 Knife Party Enlists Laidback Luke to Remix their Tune "Death & Desire"
This comes shortly after Muzzy and Annix put their spins on two Knife Party tracks.
Knife Party (real names Rob Swire and Gareth McGrillen) have called upon Laidback Luke (real name Lucas Cornelis van Scheppingen) to remix their track "Death & Desire," out via the former's Earstorm imprint.
Staying true to the original, Scheppingen has taken the synths Swire and McGrillen originally laid on the tune and brightened them up to make them far more bombastic. Harrison's vocal is still wonderfully moving, making this remix an instant classic just like the original. Fans of both Scheppingen and Swire and McGrillen will surely be pleased with this remix.
Swire and McGrillen have become household names as their presence and influence are felt throughout the dance music community. They're crafted countless classics, including "Bonfire," "Internet Friends," "Centipede," and many more. They recently released their highly anticipated Lost Souls EP which received praise from fans and critics alike. 
FOLLOW KNIFE PARTY:
Facebook: facebook.com/knifeparty
Twitter: twitter.com/knifepartyinc
Instagram: instagram.com/knifepartyinc
SoundCloud: soundcloud.com/knifepartyinc
FOLLOW LAIDBACK LUKE:
Facebook: facebook.com/OfficialLaidbackluke
Twitter: twitter.com/LaidbackLuke
Instagram: instagram.com/laidbackluke
SoundCloud: soundcloud.com/laidbackluke