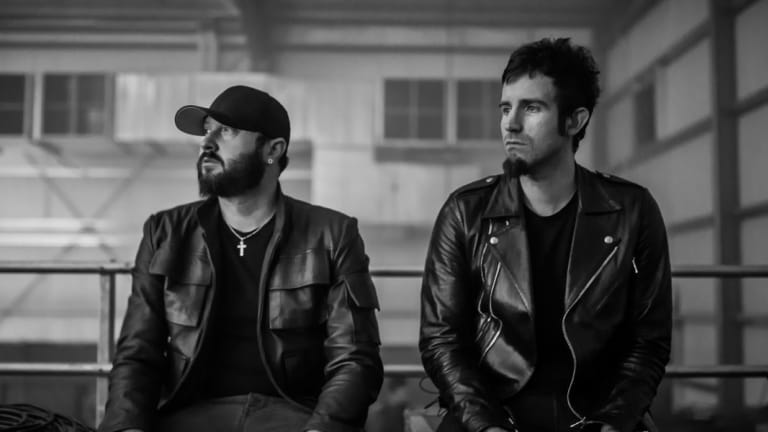 Knife Party's First EP in 4 Years Arrives This Month
Knife Party's next EP will be titled Lost Souls.
It's been four long years since Knife Party's last EP, Trigger Warning, came out back in 2015. Now, following a delay to their forthcoming Lost Souls EP, initially announced in late 2018, the group's next effort has a release date.
In two weeks, on July 19th, the Australian duo comprised of Rob Swire and Gareth McGrillen will release a four-track EP. 
Lost Souls EP Tracklist:
1. No Saint
2. Lost Souls
3. Death & Desire (feat. Harrison)
4. Ghost Train
Some of these tracks will ring familiar to those who have been following Knife Party closely. Last November, on Knife Party's podcast show, Knifecast, the duo teased "Ghost Train" before eventually teasing another iteration of the forthcoming original on their show earlier this year.
Knife Party has also confirmed we've heard a snippet of the EP's title track as well. Martin Garrix played "Lost Souls" during his set on the EDC Las Vegas main stage earlier this summer. Knife Party tweeted a clip of the set identifying the track as part of their EP.
Based on what's reached the public thus far, Knife Party's EP seems to contain both house and dubstep-inspired originals. The duo's focus has remained split between these two genres throughout their career, and the new EP's direction ensures all fans of Knife Party will have something to look forward to on July 19th.
FOLLOW KNIFE PARTY:
Facebook: facebook.com/knifeparty
Twitter: twitter.com/knifepartyinc
Instagram: instagram.com/knifepartyinc
SoundCloud: soundcloud.com/knifepartyinc