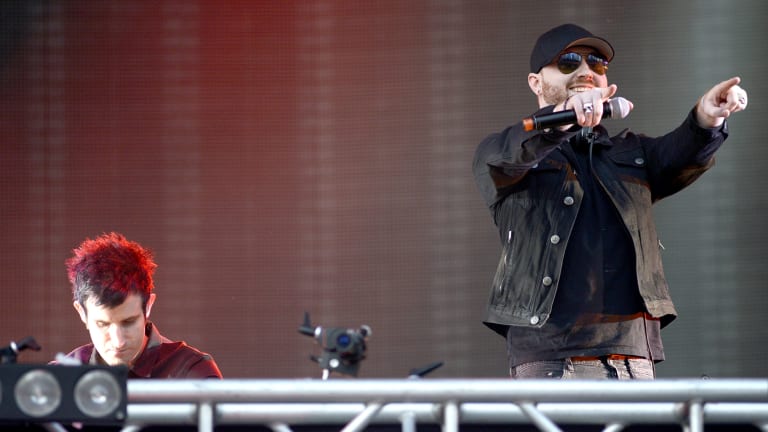 Knife Party to Release New EP "Within 3 Months"
Knife Party teased the upcoming effort on their Knifecast podcast.
Knife Party hasn't been one of the more prolific EDM acts of the past few years, but that looks like it may change in 2019. The Australian DJ/producer duo have let it slip that an upcoming EP is due out in the next few months.
On the most recent episode of their Knifecast podcast, the duo (consisting of Rob Swire and Gareth McGrillen) said that they're working on an EP that will come out "within three months." The last Knife Party effort arrived in the form of Trigger Warning, a four-track EP that encapsulated a four-on-the-floor iteration of their signature sound.
Among the songs on the EP is a dubstep tune titled "Lost Lands" that the duo debuted on the first episode of the podcast back in September. A pitched down vocal in the track repeats the phrase "eat ass at the rave," which likely inspired the song's title.
Knife Party have yet to disclose a title, exact release date, or any other information about their upcoming album at the time of writing.
Source: EDMTunes
Follow Knife Party:
Facebook: facebook.com/knifeparty
Twitter: twitter.com/knifepartyinc
Instagram: instagram.com/knifepartyinc
SoundCloud: soundcloud.com/knifepartyinc