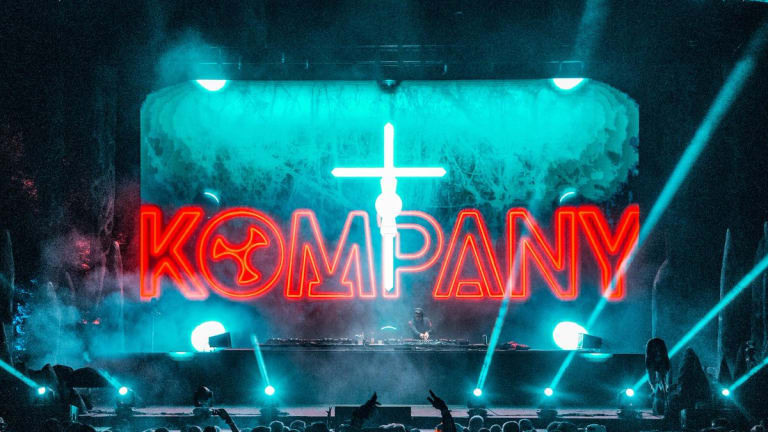 Kompany Brings In The New Reign With His Latest EP [Listen]
Kompany never stops surprising...
It's 2018 now & if you're not aware of Kyle Hagberg who goes by his artist name Kompany, you're doing something wrong. The bass music producer took the scene by storm with his innovative style and the insane raw energy of his tracks. His tunes are in almost every major artist's set and are being played at every major festival. The Icon Collective alumni & an ex-Cymatics employee sure has bought something fresh to the table. With having releases on some of the biggest labels in the game including Circus Records, Firepower Records, Never Say Die etc, the artists sure doesn't seem to be slowing down anytime soon.
Kompany recently blessed the bass music lovers with his latest and greatest New Reign EP, & boy does this slaps. Also, this EP finally has that "stompy id" that every Kompany fan has been looking forward to (other tracks are pure heaters too, obviously.) Released on Never Say Die, the EP consists of 4 tracks named Rapture, Override, Stomp & Buck. Each track holds its own special place in terms of vibe and the idea he had in mind. You can't find 1 part in either of the tracks where you feel the energy is slacking, so you can make sure your neck breaks consistently! But, the main thing that set apart this EP is obviously Kompany's envelope pushing resampling style and sound design. The EP is OUT NOW, give it a listen below:
We hope you bang your head as intensely and furiously as we did. We really can't wait for what Kompany & Never Say Die has planned for the rest of the year. Be it singles, EPs, shows etc make sure you follow them on their socials to stay updated. Let us know what's your favorite tune from the EP!