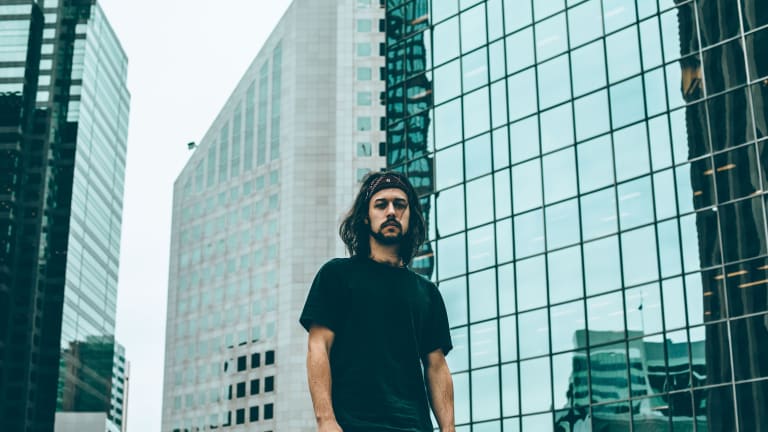 Kotek Releases Masterful, Genre-Bending EP, Sonoglyph Pt 1.
Kotek's EP, Sonoglyph Pt. 1, includes four excellent tracks that blur the lines between genres.
Previously catching attention with his collabs on Rezz' first and second studio album, Kotek (real name Michael Mlikotic) has returned with a brand new EP that will excite any fan of experimental bass music.
Sonoglyph Pt. 1 begins with scintillating highs, interwoven with a gentle piano arrangement, before introducing a deeper bass line reminiscent of drum and bass and industrial techno. Rather than emphasizing that bass line and fatiguing the listener, however, Mlikotic brings his experimental, burbling mids to the forefront, creating a sound reminiscent of a darker Tipper.
"Codex," the final track of Sonoglyph Pt. 1 (and by our measure, its magnum opus), closes out his work with the most impressive arrangement on the EP. Opening the track with heavy metal riffs, Mlikotic crescendos into a strange, bubbling, twisting, dubstep-esque sound, while somehow staying away from any one genre in particular. Interwoven within this three-minute track are the sounds of metal, rock, dubstep, glitch, and industrial, among others. In Mlikotic's talented hands, somehow all these genres play well together.
Though Kotek's metal and glitch-infused sounds defy easy classification, it is clear that he is a master in his craft. This budding artist seamlessly sutures together sounds and instruments that are not typical of electronic music, and does so with grace. Pay attention to this artist as he grows his music and his following; he is sure to have a lot in store.
Follow Kotek:
Facebook: facebook.com/Kotekmusic/
Twitter: twitter.com/Kotek_Music
Instagram: instagram.com/kotek_music/
Soundcloud: soundcloud.com/kotekmusic