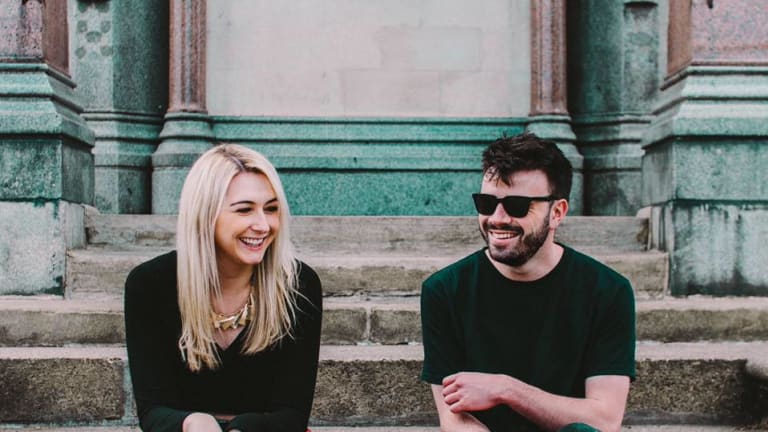 KOVEN. Return with Give You Up / Followers via Monstercat
The new singles were released on December 10th via Monstercat.
London-based cinematic bass music duo KOVEN. have returned with a new two-track release called Give You Up / Followers. The double-sided single was came out on December 10th via bass music goliath Monstercat. 
The lead single, "Give You Up," is a vocal drum and bass track and Grafix's work, but with a unique style that KOVEN. (real names Max Rowat and Katie Boyle) have mastered. A cinematic and emotional vibe is prevalent in the track, highlighted by Boyle's heart-wrenching vocals. Subdued piano chords and a rolling drum break carry the mellow flow throughout the song.
"Followers," the b-side of the release, brings a darker, more dubstep-oriented sound to the forefront. Boyle's vocals on this track are certainly more powerful than the dulcet tones of "Give You Up," giving vivacity to a heavy and futuristic half-time drop. The hyper psytrance-inspired midpoint of the track steals the show here, however, before leading back into the ferocious dubstep drop once again.
Give You Up / Followers is a lovely and diverse release from the talented Rowat and Boyle, nicely showcasing the breadth of KOVEN.'s sound and illustrating just how well the duo are able to go from sweet and euphoric melodies into hard-hitting sounds. 
The new double-sided single is out now via Monstercat and can be found here. 
FOLLOW KOVEN.:
Facebook: facebook.com/KOVENUK
Twitter: twitter.com/KOVENuk
Instagram: instagram.com/kovenuk
SoundCloud: soundcloud.com/kovenuk