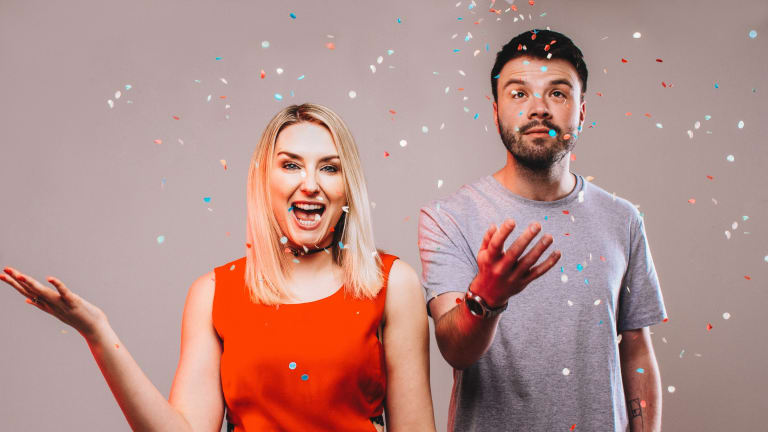 Koven. Share Cinematic Piece "Never Have I Felt This"
This bar-raising duo have shared the stage with Skrillex and Rudimental.
Up-and-coming British bass duo Koven., consisting of Max Rowat and vocalist Katie "Koven" Boyle, continue to solidify their inevitable spotlight within electronic music with their hot new release, "Never Have I Felt Like This." 
Cinematic sound design elements introduce the piece while Boyle's vocals layer on with angelic melodies. Her contrasting and powerful vocals complement the production of this explosive track. Stereo-widened brass stabs, euphoric strings, and filtered pads blend together seamlessly. Koven. open the drop up with spacious synths, a sporadic melody, and an all-encompassing bass that trap and dubstep lovers will appreciate. 
This edgy duo have set a standard for cinematic bass music. Having caught the attention of millions and had their music placed in varying films, TV, advertising, and video games, Koven are showing now signs of slowing down. In addition to having their music place in films, TV, and the like, Koven. have also shared the stage with artists like Rudimental and Skrillex. 
Stream or download "Never Have I Felt Like This" by Koven. across platforms here.
Follow Koven.:
Facebook: https://www.facebook.com/KOVENUK/
Twitter: https://twitter.com/KOVENuk
Instagram: https://www.instagram.com/kovenuk/
SoundCloud: https://soundcloud.com/kovenuk