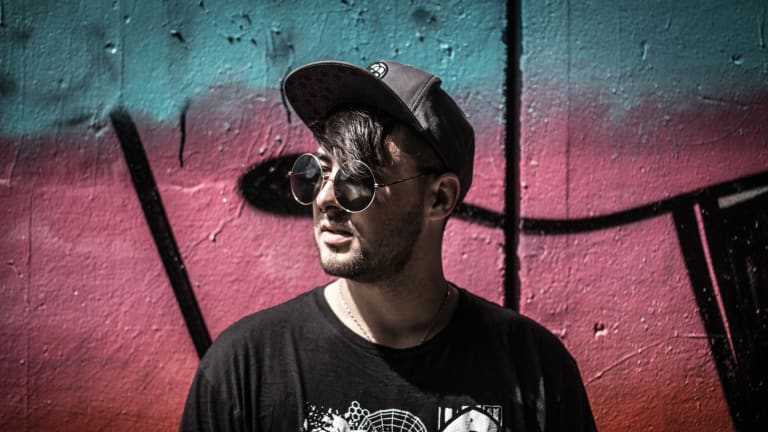 Kowta Refines His Signature West Coast Bass Sound on New MONSTA EP
Kowta returns to Stylust's Sleeveless Records for his sophomore reggae-infused-dubstep MONSTA EP.
Native Northern California producer Kowta (real name Ben Kowta) has been an influential player in the West Coast bass scene since 2014, but it wasn't until 2017 that he released his debut single "U NO ME" on Stylust's very own Sleeveless Records. 
Starting off with his very first single featured on the Sleeveless Records West Coast Bass Vol. 2 compilation, Kowta was quick to seize on the opportunity to work more closely with Sleeveless. Less than a year after his debut single, Kowta released his freshman High Grade EP, as well as a stellar remix of Jleon's single "Upper Level," both of which also came out on Sleeveless.
Having earned the backing of several popular artists within his sonic niche (such as Stylust, Shlump, and Party Wave), Kowta had the support necessary to refine his eclectic sound into a unique blend of dubstep, reggae, trap, glitch, and a variety of other experimental, bass-heavy musical influences.
Taking advantage of all he's learned from his previous releases, Kowta has returned with the MONSTA EP, his second EP on Sleeveless Records, and it's an out-of-this-world, extraterrestrial banger of intergalactic proportions. Filthy bass lines are juxtaposed with slimy and at times fearsome sound design, all of which are tied together with haunting melodies that could only have been composed by some sort of alien life form. Mix in some crunked-out reggae stylings and you've got yourself a MONSTA of an EP just waiting to invade the airwaves.
Stream or Download Kowta's MONSTA EP today.
FOLLOW KOWTA:
Facebook: facebook.com/kowtamusic
Twitter: twitter.com/kowtamusic
Instagram: instagram.com/kowtamusic
SoundCloud: soundcloud.com/kowta
FOLLOW SLEEVELESS RECORDS:
Facebook: facebook.com/SleevelessRecords
Instagram: instagram.com/sleevelessrecords
Soundcloud: soundcloud.com/sleeveless-records