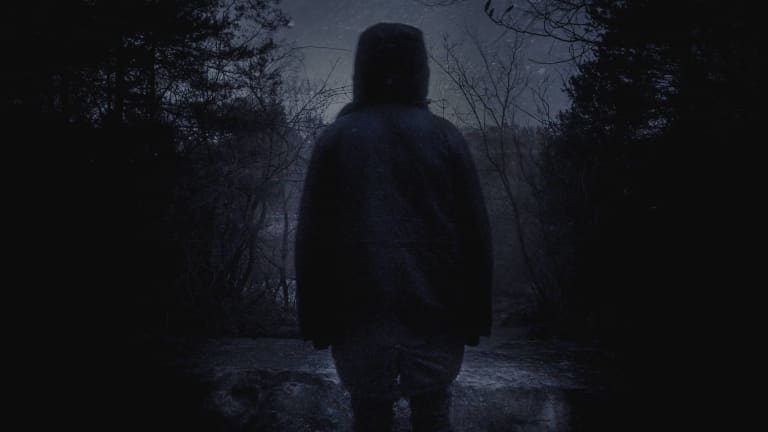 Enter the "Void" with Kraysh's New Single featuring fknsyd via Mad Zoo
"Void" is the title track from Kraysh' forthcoming EP, set to release on Mad Zoo on July 11th.
After making his debut in 2017 with the dark and experimental Talk to Me EP, Kraysh (formerly Krayysh) is back again with Mat Zo's Mad Zoo to take us through the "Void" with his genre-bending lead single featuring fknsyd.
The ethereal vocals of fknsyd envelope the listeners as they're transported into the mysterious and enchanting soundscape of the "Void." Together, the glitchy exterior of the beat paired with fknsyd's bewitching voice creates an eerie and stunningly cinematic piece.
Written with pure emotion, Kraysh says "Void" in particular has been one of his most important tracks. "Anytime I felt blue in the past two years I'd open the song and I'd write something," said the Canadian producer. "What I made would make me feel alright, and I hope it delivers the same comfort to you."
When it was time for the vocals, Kraysh reached out to singer, songwriter, and producer fknsyd. With no given instructions and full creative direction to write what she felt, fknsyd describes the process of making "Void" as effortless. "When he sent me the track I knew how it made me feel and where it brought me, so it was easy in the sense that all I really had to do was articulate that." said the Florida-based artist. "It just felt like we were telling the same story and for me, that's the best-case scenario with collaboration."
A captivating track in and of itself, Kraysh's "Void" carries listeners further into a hauntingly beautiful world with a corresponding 3D short video. The animation, created by Andri Wibowo, is inspired by the forest in which Kraysh lives and writes music. 
Kraysh teased in his Instagram comments that he has much more in store for his fans. The Void EP is set to release later in the summer on July 11th.
Stream or download Kraysh' new single "Void" featuring fknsyd, out now on Mad Zoo.
FOLLOW KRAYSH:
Facebook: facebook.com/kraysh1
Twitter: twitter.com/kraysh_
Instagram: instagram.com/kraysh
SoundCloud: soundcloud.com/krayshkraysh
FOLLOW FKNSYD:
Twitter: twitter.com/fknsyd
Instagram: instagram.com/fknsyd
SoundCloud: soundcloud.com/fknsyd
FOLLOW MAD ZOO:
Facebook: facebook.com/madzoomusic
Twitter: twitter.com/mad_zoo
Instagram: instagram.com/mad_zoo_music
SoundCloud: soundcloud.com/madzoomusic